As reported earlier, Brock Lesnar is no longer under WWE contract. His deal with the biggest pro-wrestling promotion has reportedly been over since WrestleMania 36 and thus he is free to field offers from other companies including UFC. This keeps the hope alive to see him back in an MMA fight and there's a real chance as the UFC owner isn't denying the fact.
UFC Wants Brock Lesnar As His WWE Deal Expires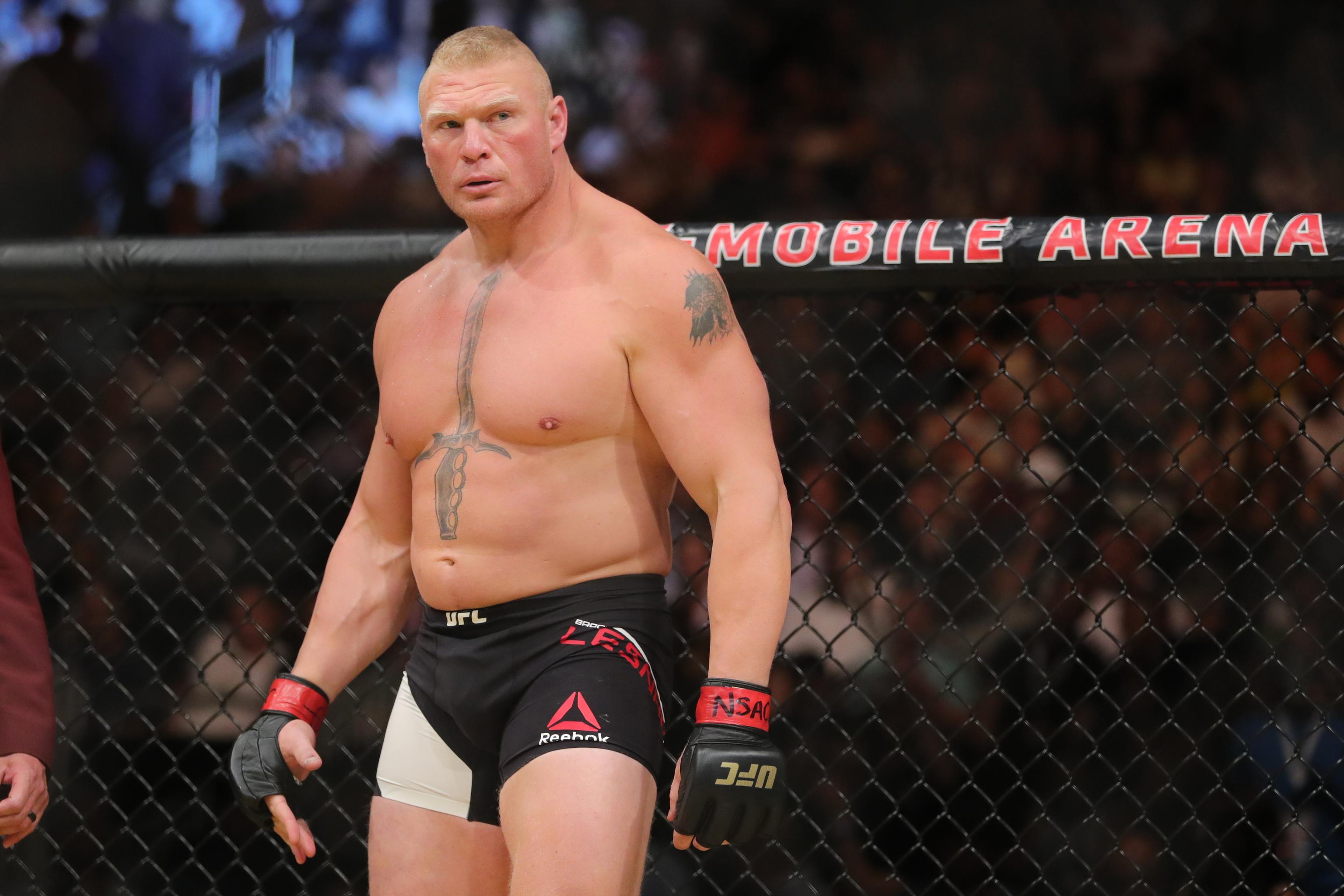 Dana White recently confirmed at a recent press conference that he would be more than ready to book Brock Lesnar to a future fight. It's been a long time since we have seen the former UFC Heavyweight Champion saw time in the Octagon. But the biggest box-office attraction of the professional wrestling industry is still a huge draw for MMA fights.
White admitted that he doesn't have knowledge of Brock Lesnar's current physical condition, or interest as they haven't been in touch. But he's willing to talk if Lesnar is ready,
"He's 43-years-old and he's got a lot of money. I don't know what his plans are and how his body feels or any of that. Like I said, I haven't talked to him. (TMZ) asked me about it because his contract is up and I said if he calls me and he's interested in fighting, then I would obviously consider making that fight."
"I know nothing (about his contract). I haven't talked to him. I know nothing about it. TMZ asked me, he's a free agent, would you make that fight? And I said if they wanted to then I would do it."
WWE Hottie Sable: 15 Facts Brock Lesnar Wants To Hide About His Wife
Brock Lesnar is one of the richest superstars in wrestling who could technically retire who'd never have to work another day in his life as he possesses that much wealth. To date, he remains that particular name in professional wrestling who drew the biggest paychecks from WWE.
WWE doesn't seem to be much worried about him not coming back. They don't have any plan either as the audience isn't present in the shows. The general feeling is that he will come back and eventually put his signs on paper when Vince McMahon needs him because he could always arrange a big money WWE contract whenever he feels like.
UFC Fighter Jon Jones fired a shot at Brock Lesnar saying that "I'll beatcho ass." Vitor Belfort is firing at him, as well.
While speaking to Submission Radio, Belfort called Brock Lesnar "a fraud in MMA." He seems to be ready to fight Brock Lesnar, any time if the latter decides to come back to UFC.
"Brock Lesnar, I think you're a fraud. But I'll give you a chance. I think you're a fraud. If you really want to fight with me, let's go bare hands, me and you. We put the gloves, we go combat, you know? I know you're a very tough man. I heard you're a grappler, but I'll fight you, man. I'll fight you any day, any time, and I think that's a legendary fight right there."
Get the latest news and updates from Indian Premier League, ICC World Cup 2019, Match Prediction & Fantasy cricket. Follow SportzWiki for all cricket news, WWE News & Sports News.