Vickie Guerrero doesn't work for WWE anymore but she'd always be considered a veteran in this company for her work ethics. Unfortunately, she has completely been banned from the company following her show-up in All Elite Wrestling. However, it's a fact that WWE did a lot for the Guerrero family, and she won't forget it.
Vickie Guerrero recently had a sit down with Instinct Culture, where she mentioned how Vince McMahon is "like a dad" who's always been respectful to the Guerrero Family. Furthermore, he had a great equation with the legendary Eddie Guerrero, as well.
Draft 2020: WWE Rumored To Bring Back Event In October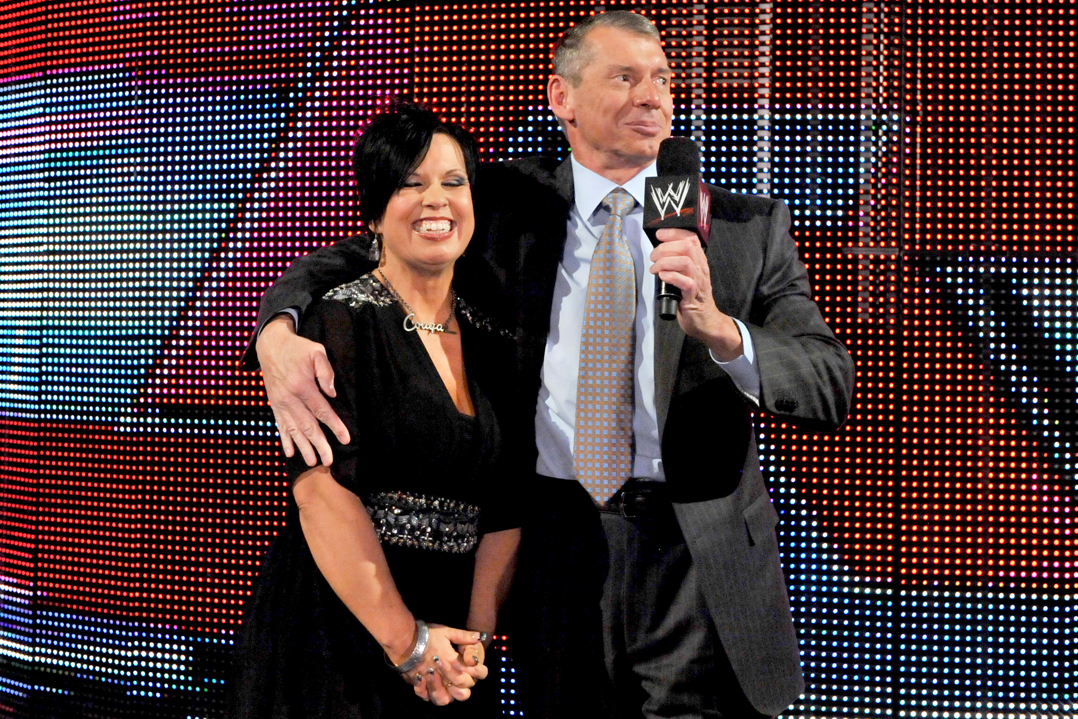 Vickie Guerrero mentioned that Vince is that one person with whom one doesn't want to mess up especially with the promos. The Boss wants everything to be perfect, indeed,
"Vince is like a Dad, he loved Eddie very much, and he was so respected in my family. That's the one person you don't want to screw up your promo with. It was a lot of being prepared, but he's a great guy."
Vince McMahon: Top 10 Strange Stories About WWE Chairman
For those who have followed the career of Vickie Guerrero should know how colorful her career in WWE had been. She was in the middle of nowhere after her husband Eddie passed away when Vince McMahon offered her a job in his company to churn out the best performance out of her and gave birth to her Cougar gimmick.
She has hopped into the next phase in her career while yelling "excuse me" for All Elite Wrestling, now. As seen at Fight for the Fallen pay-per-view, she was declared to be the manager for former AEW Women's Champion Nyla Rose.
It certainly is a great acquisition for WWE's rival brand who can produce an entertaining character through her given she has a ton of experience in the pro-wrestling industry.
It's certain that AEW would want to use Vickie Guerrero as much as possible to pull up their TV ratings as well as popularity, even more. She recently posted a photo from a beach shoot she did for the company with the following caption,
"So much fun today with @allelitewrestling! I can't believe how they have made me feel welcomed….beach shoot was a blast today!! Everyone here makes me smile!"
#allelitewrestling #jacksonvilleflorida #beachshoot #excuseme"
Get the latest news and updates from Indian Premier League, ICC World Cup 2019, Match Prediction & Fantasy cricket. Follow SportzWiki for all cricket news, WWE News & Sports News.