WWE is hosting WrestleMania 37, this week for fans by promoting that the Show of Shows is back in business. Last year, the show was scrapped from the Raymond James Stadium in Tampa, Florida which never went by schedule. This is the reason why WWE is making things up for the local audience who could be in attendance in some capacity, at least. The two-night event is likely to create a record in hosting a post-pandemic crowd.
Titles are always likely to change hands on the Biggest Event of the Year which could also include the Tribal Chief, the biggest marquee superstar of them all. It seems that Roman Reigns won't be able to come out of his title defense, successful at Wrestlemania 37. This match was made a triple threat in the first place, though, as reported by us in the recent past.
Spoiler: Major WWE NXT Call-Up Expected On Main Roster Around Wrestlemania 37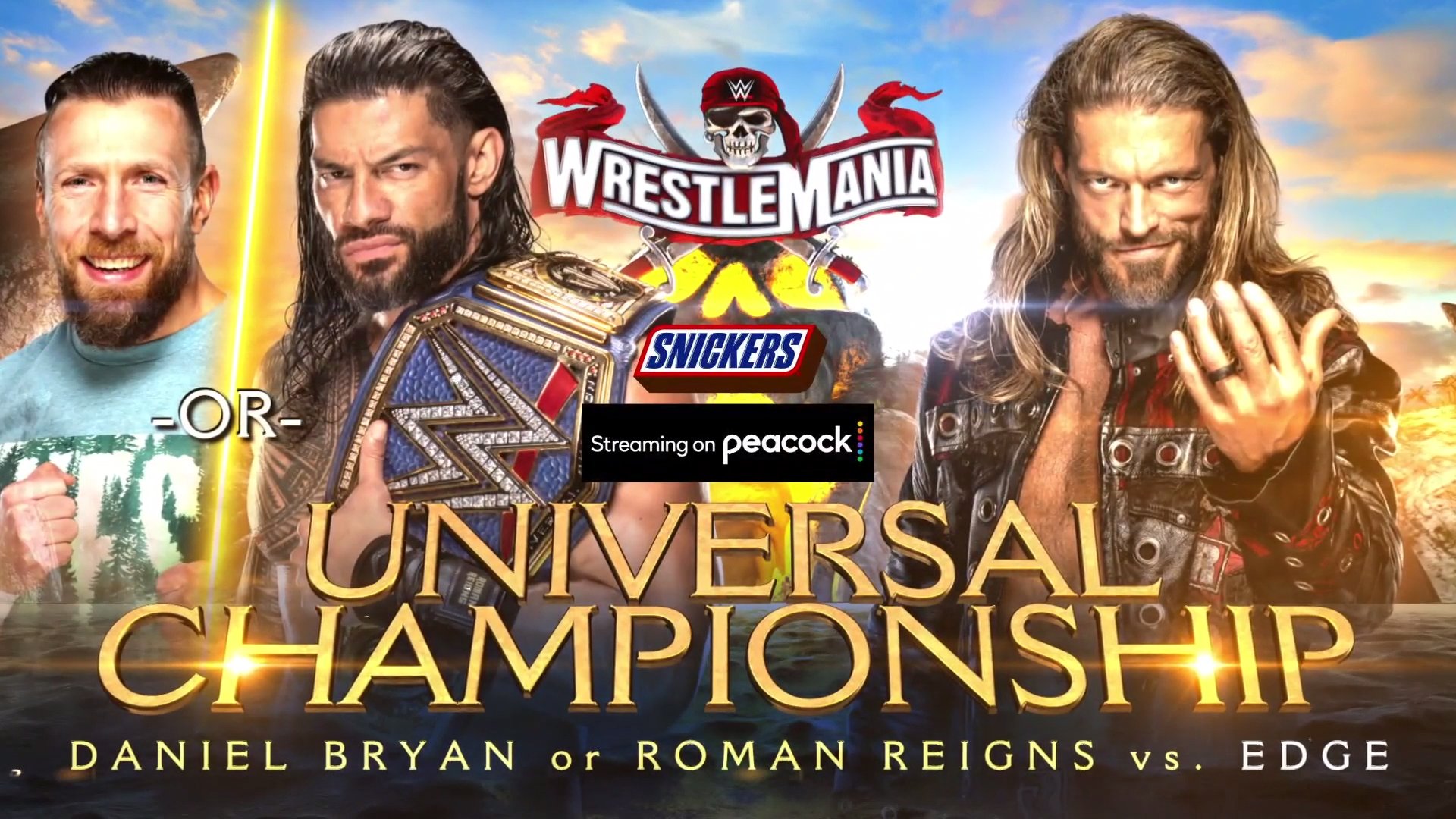 The latest betting odds have witnessed a major shift, according to Odds Checker. Previously, Roman Reigns was the undisputed favorite given how dominant his character has been over the past several months. But, now the odds show that Hall of Famer Edge is the most likely to win the Universal Title triple threat match also featuring Daniel Bryan.
Rhea Ripley Thought WWE To Convert Wrestlemania 37 Match Into Triple Threat
Edge could win WWE Universal Title Match at Wrestlemania 37
Current betting odds show that Roman Reigns is sitting at +225 odds, Daniel Bryan has +175 odds while Edge's odds are currently even. Ringside News mentions how Bryan has a 30.8% chance of winning, Roman Reigns has a 36.4% chance of winning while the 2021 Royal Rumble match winner has a 50% chance of winning.
With the most compact storyline going around the Universal Title match, it will be interesting to see how that triple threat is booked at Wrestlemania 37. Currently, it has a big possibility to close out night two of the Show of Shows that is to become the entire main event of the card. Edge is the likely one to become a 12-time world champion by the end of the show.
Roman Reigns is likely to be protected despite what happens as Daniel Bryan will be acting as the third wheel. He should be the one to get pinned by the Rated R Superstar to ensure the title change while the current champion will never be pinned nor be submitted.