WWE Draft 2021 has been approaching closer and chatters are being heard around the possible plans around the event. The latest reports suggest that Big E could be one of the top names who could be moved to Raw from SmackDown.
The New Day was split up in WWE Draft 2020 with Big E competing as a singles wrestler on SmackDown, while Kofi Kingston and Xavier Woods continued their stint as a tag team on RAW. They have also become tag team champs for the 11th time before this year's WrestleMania. According to @Wrestlevotes, a new idea making the rounds that Big E could join them on RAW as WWE plans to move him back to bring the trio back as a team.
Kevin Owens Reportedly Taking Time Off From WWE
The idea is that Big E would still be pushed as a singles wrestler on RAW after WWE Draft 2021. The New Day would still be acting as a tag team but as per need, they will be acting as singles competitors. (Just like Kofi Kingston getting a title match opportunity against Bobby Lashley at Money In The Bank pay-per-view or Xavier Woods competing in a singles contest against Bobby Lashley inside Hell In A Cell on Raw)
WWE Draft 2021 could offer new opportunities to Big E
Big E moving to RAW would give him a fresh start on the red brand following WWE Draft 2021, a push that he's been looking forward to, for a long time. Him, remaining on SmackDown in the 2020 WWE Draft was one of the most shockers while Woods and Kingston had been sent to RAW. He has had one WWE Intercontinental Title reign since then, which lasted around four months until dropping the belt at this year's WrestleMania to Apollo Crews.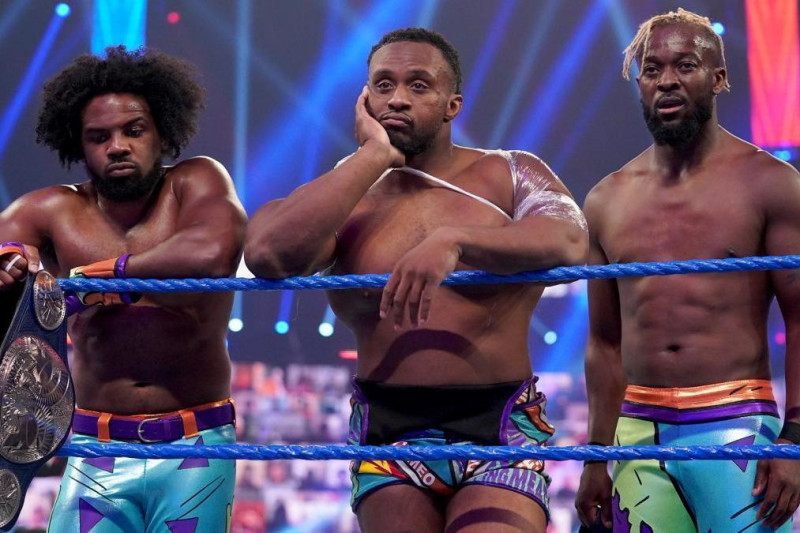 In recent times, E has been involved in regaining the Intercontinental Title, feuding with Apollo Crews alongside the likes of Sami Zayn and Kevin Owens. He has been rumored for a main-event push for a long time but that has not happened. Hopefully, WWE Draft 2021 will bring him some good news, down the road.
As reported earlier, WWE Draft 2021 is currently scheduled to return on the August 30 RAW and the September 3 SmackDown episode. There have been talks of WWE possibly bringing a major shake-up to their roster on these two episodes. After a gap of one year, NXT could also be involved in the Draft that ensures some fresh faces will be imported into the mainstay scene.