WWE makes a big change to their Pay-Per-View schedule as Hell In A Cell, 2021 edition has been moved up. It has been announced for Sunday, June 20 during the WrestleMania Backlash event, last night. The announcement appeared to be a major shocker for the WWE Universe as this season isn't usual to hold this special show.
It was previously reported that the 2021 Money In the Bank pay-per-view was scheduled to take place on June 20, but WWE confirmed that the June 20 show will instead be Hell In a Cell. This is going to be the 13th installment of the PPV chronology which also marks the second PPV event following WrestleMania 37 in this year's April.
Wrestlemania Backlash 2021: Historic Title Change Takes Place At WWE PPV
👇👇 👇 #WMBacklash pic.twitter.com/XFsXhNO8wj

— WWE Network (@WWENetwork) May 17, 2021
This is the first time WWE will conduct Hell In a Cell in June. Since 2009, each of the shows has taken place in October, except for the 2018 edition, which took place in mid-September. WWE reportedly made the decision to move up the show in June sometime in the last week or so, according to the updated reports from PWInsider after WWE's confirmation.
Wrestlemania Backlash 2021: Legendary Batista Sends His Zombies To WWE PPV
WWE Hell in a Cell returns, next month
The next pay-per-view scheduled after June 20 is the Extreme Rules event which was internally booked for July 18. There's no update on whether that schedule was changed following the sudden announcement of Hell In a Cell. No news is available either on when and where Money In the Bank has been relocated after this major PPV schedule changed.
Below is the updated list of 2021 WWE pay-per-view events,
* June 20: Hell In a Cell from the Yuengling Center in Tampa
* July 18: Extreme Rules or Money In the Bank from the Yuengling Center in Tampa
* August 22: SummerSlam from location TBD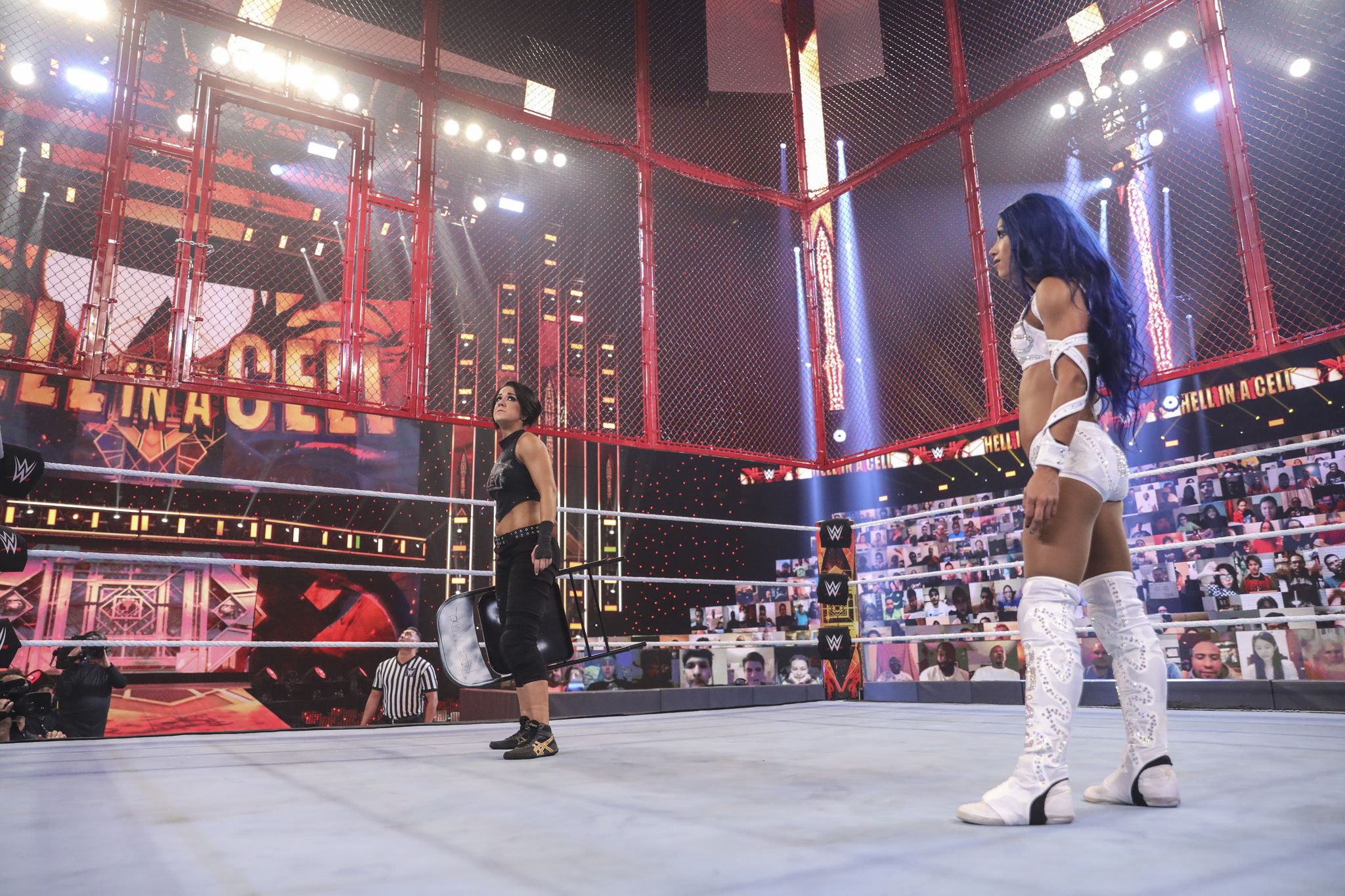 In more news, WWE is reportedly scheduled to hold ticketed live events, starting from July. It was reported by the Mat Men Podcast that WWE has the main roster live events planned for July 16 – July 19. No other details were provided, but it looks like SmackDown may be the first main roster WWE TV show to return with fans while Extreme Rules could be the first PPV event since WrestleMania 37 to have physical fans in attendance. That being said, Hell In A Cell count be the final pay-per-view to be held in WWE's virtual audience ThunderDome setup at the Yuengling Center in Tampa, Florida.