In the past couple of days, several male pro-wrestlers have been called out for sexual misbehaviour with their colleagues or the victims who are using the #SpeakingOut movement to tell their stories.
Matt Riddle was the first amongst them who got accused by indie wrestler Candy Cartwright. Later, Jim Cornette & his wife, NWA Vice President Dave Lagana, NXT UK's Jordan Devlin, Joe Coffey, El Ligero & Travis Banks were also accused.
#SpeakingOut Movement: WWE Issues Statement For Talents About Sexual Abuse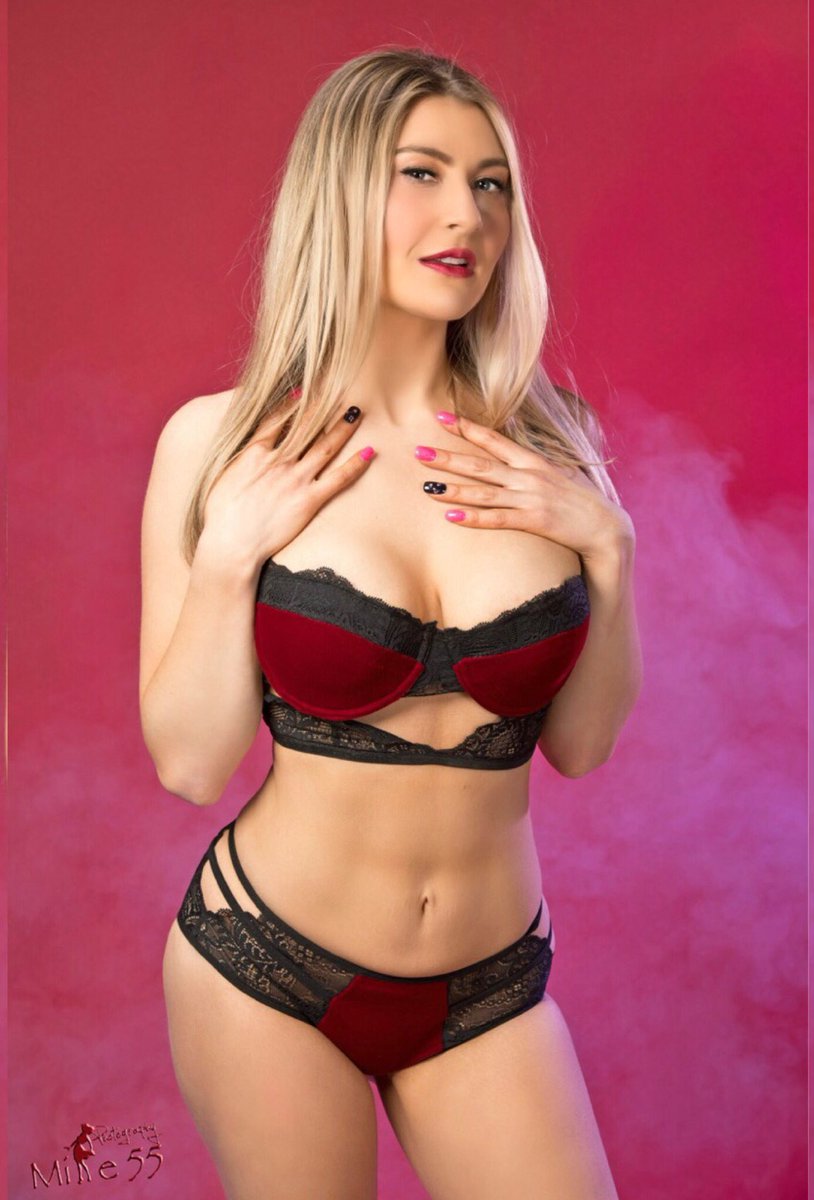 Sexual Allegations On WWE's Matt Riddle-Candy Cartwright Gives More Evidence
Cartwright said that the incident happened in May 2018 when she was travelling with Matt Riddle and a few other wrestlers. As per her social media statement, when the other wrestlers had slept, Riddle forced himself upon her.
The former NXT Tag Team Champion denied all the accusations against him by Cartwright and got his attorney involved. But it seems she is not phased and released screenshots to gather more proofs in support of her statements.
#SpeakingOut Movement: WWE Fires Superstar After Sexual Allegations
Cartwright presented a few conversations in public that prove the state of her relationship with Matt Riddle who claimed that the accuser has been harassing him and a restraining order was drawn up yet to be filed. Cartwright hit back at that accusation by throwing two different conversations' screenshots.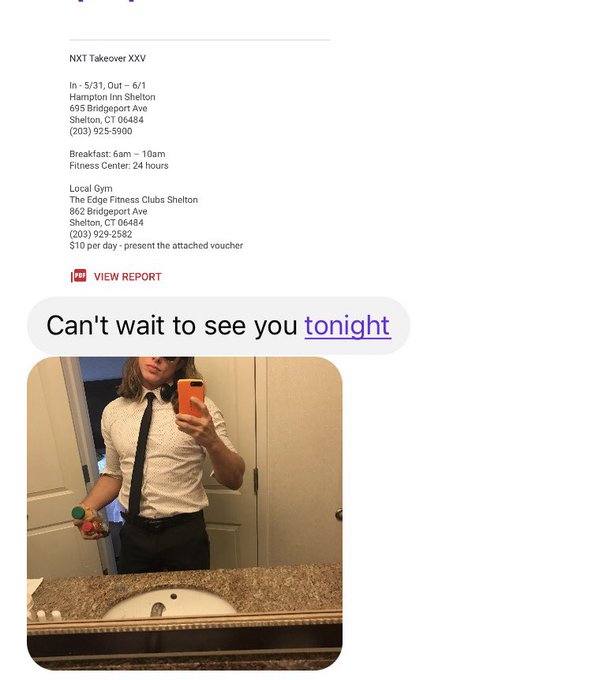 One of those shows that Matt Riddle can't wait to see her. The second screenshot shows an alleged conversation with Riddle's wife where she asked for records of their communications.
"Reposting these.
This is a message from matt to me telling me he can't wait to see me from just about a year ago, if I've been harrassing him for years, I'm not really sure how that's possible.
This is a screenshot from Lisa riddle to me proving she knew of the affair"
Cartwright also revealed a screenshot from a DM where someone asked her if the Matt Riddle story is true. While he seems desperate to prove that he's innocent, it appears that the indie female wrestler had her own records to prove his guilt. She also alleged that Riddle's wife always knew about her husband's misbehavior.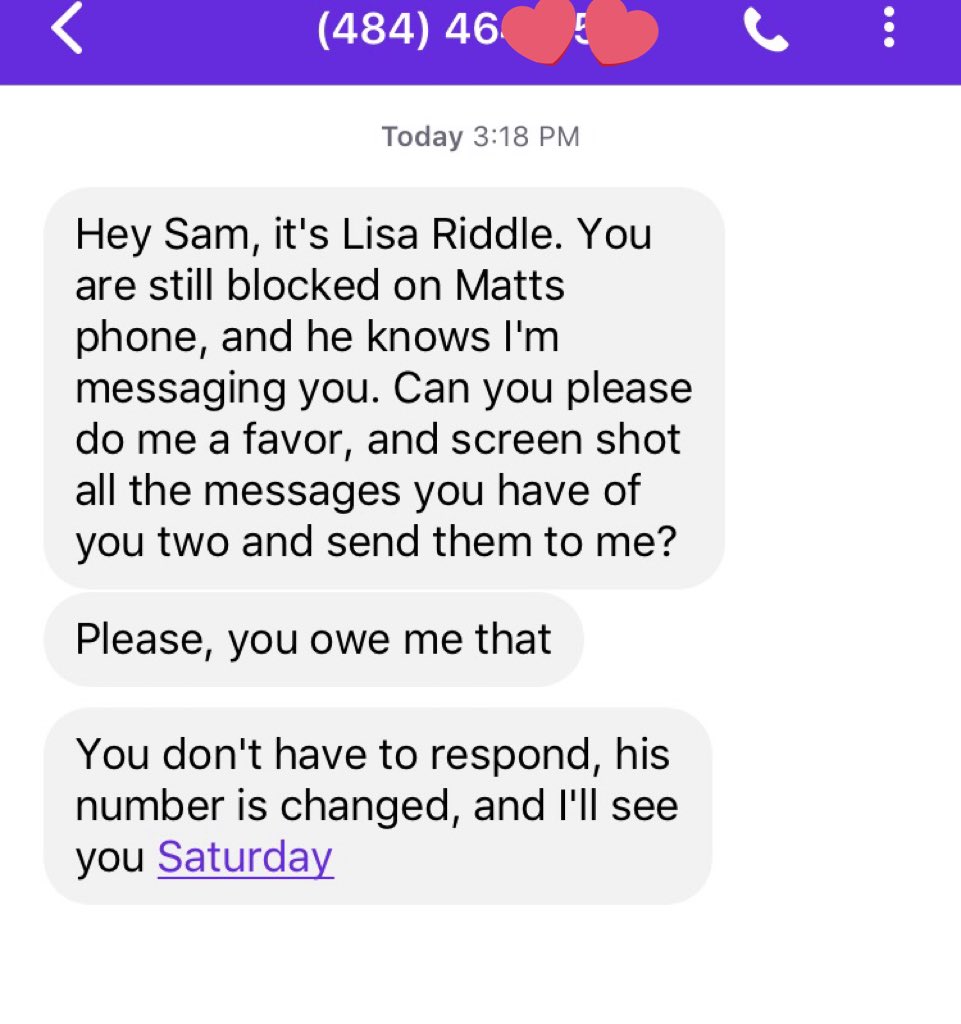 Matt Riddle made his SmackDown debut on this past episode where he defeated AJ Styles in a non-title match. It was a grand debut on the blue brand where he derailed the momentums of one of the top superstars in the entire WWE roster.
In changed circumstances, it's highly doubtful whether WWE will let Riddle make another appearance. The next episode of SmackDown will be taped on June 26th and he's not advertised, as of now.
Get the latest news and updates from Indian Premier League, ICC World Cup 2019, Match Prediction & Fantasy cricket. Follow SportzWiki for all cricket news, WWE News & Sports News.