Royal Rumble 2022 will mark the 35th event in the chronology and Vince McMahon's company will be going all out to make it a special one. Going by the official announcement, next year's beginning of the "Road to the Wrestlemania" will begin in the biggest way possible, at least from capacity-wise of the venue.
WWE confirmed last night that Royal Rumble 2022 will take place at The Dome at America's Center in St. Louis, Missouri, on January 29. Previously multiple reports suggested that for the first-time-ever the annual tradition of the WWE could be moved to February instead of its original slot of January. But it appears that WWE kept the event intact for the first month of the year.
As first reported by @stltoday, Royal Rumble will take place from The Dome at America's Center in St. Louis on Saturday, January 29, 2022, marking the largest venue to host the event in its illustrious 30+ year history.https://t.co/DUVK44xAwy

— WWE Public Relations (@WWEPR) September 27, 2021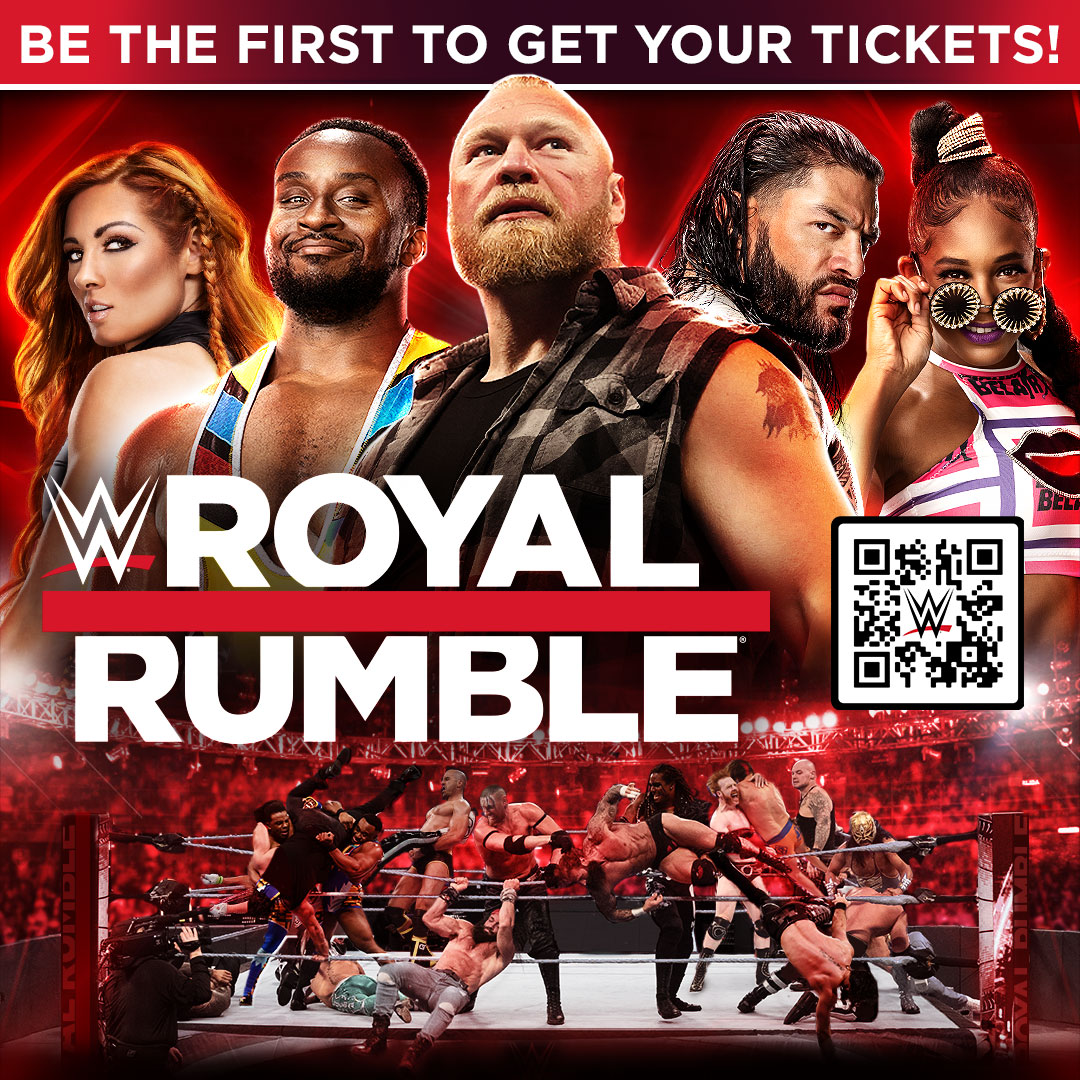 In more news to WWE Royal Rumble 2022, this would be the first time that the event will be hosted on a Saturday night just like this year's Summerslam. It appears the professional wrestling/sports entertainment business is shifting their PPV business away from being exclusive to Sundays, tending to become more mainstream. But in that case, they will have to compete with other big combat sports events like UFC.
Becky Lynch Makes Bold Statement After WWE UK Tour Completion
Royal Rumble 2022 will be the biggest in its event history
The host of Royal Rumble 2022, The Dome has a full capacity of 67,277 while the half capacity is 40,000, making the stadium the largest venue to host the event in its history. WWE's Executive Vice President of special events, John P. Saboor mentioned the same in his statement, expecting huge attendance on that night,
"The event, one of the biggest of the year for WWE, is expected to draw more than 40,000 fans from far and wide to St. Louis to see the scripted spectacle and should bring a boost to the downtown economy," John P. Saboor said. (courtesy St. Louis Post Dispatch)
As per WWE's statement, the host city of Royal Rumble 2022 was picked through a bidding process, just like the company's original process for the Big-Four events. The show in January will officially begin the builds for Wrestlemania 38 in April set from Dallas, Texas. The Rumble event isn't the only PPV in January as WWE already confirmed WWE Day 1 PPV event for January 1 from Atlanta, Georgia.