WWE creative team is constantly working to come up with some innovative ideas to entertain the fans and a hair vs hair gimmick match could be included in their to-do list. A lot of things going on in the programming but it's been a while since we've seen a female or even a male wrestler shaving his or her head on live television. WWE seems to be interested in reproducing that sight.
Bayley was a matter of discussion around the WWE Universe when she chopped off her hair, murdered those Bayley Buddies on SmackDown to transition into a super heel character. The question remains whether she will look forward to sport a bald look in the near future in order to culminate in her feud with Bianca Belair with a Hair vs Hair match.
Spoiler On Roman Reigns' Next Opponent For WWE Universal Championship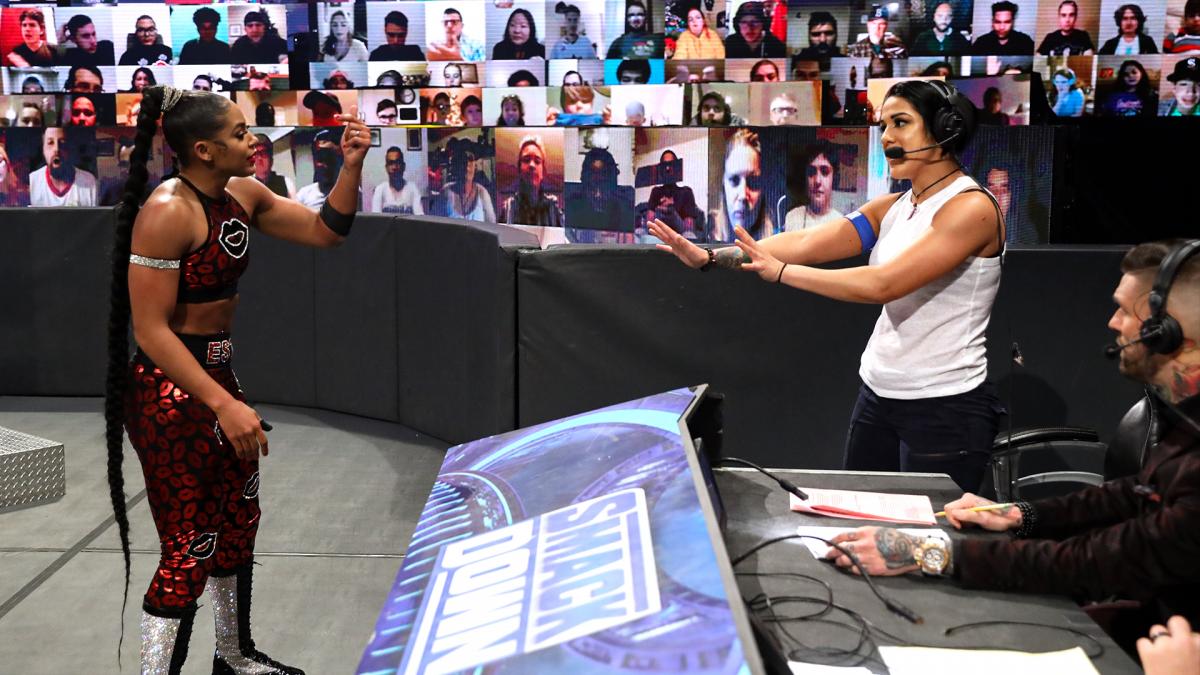 Bianca Belair and her long ponytail are not going to be separated, for the time being, since she is spreading wings as a babyface. Since it's part of her gimmick she could be willing to put it on the line. Speculations around this have even grown after Belair used that ponytail to win her match against Bayley at WrestleMania Backlash pay-per-view.
Kavita Devi: First Indian Female Superstar Released By WWE
WWE writing Bianca Belair vs Bayley with Hair vs Hair match in mind?
Bayley was infuriated with that who instantly accused Bianca Belair of cheating her way out of the title match. During Wrestling Observer Live, Bryan Alvarez commented on the current situation with the SmackDown Women's Championship and the ending of the title match that we've witnessed at the bygone event. Alvarez presumed that a Hair vs Hair match could be in the pipeline between the two long-term rivals.
Per the source, the writing of the storyline certainly fits such kind of gimmick match,
"Bianca beat her using the hair. The finish was botched, but you got the idea. I don't know if this is going to lead to a hair vs hair match, but I have a feeling that Bayley is going to put her hair on the line against the ponytail and probably get shaved bald. That would be my guess."
We will have to see whether WWE books this match to stretch out the ongoing feud. They were going to put Mandy Rose and Sonya Deville in a hair vs hair match last year at SummerSlam. But was ultimately scrapped out of the scene because Deville couldn't shave her head in the middle of her stalker trial case. It seems WWE intends to revisit that idea, this year.