Vince McMahon has been trying hard to get back the WWE fans back into their shows. He also wants Raw and SmackDown programming to become, live, again and that may be happening, pretty quick as WWE is reportedly planning to resume live TV shows, later this month. The second biggest event in the WWE calendar is here and it might be a good time for the audience to be a part of the shows.
WWE's new plan is to restart LIVE programming beginning w/ the SmackDown prior to SummerSlam, continuing throughout the weekend w/ the PPV & into RAW. Fans are still TBD. 1 location for all. Not certain on exact location as of yet.

NXT TakeOver will still take place in Orlando.

— WrestleVotes (@WrestleVotes) August 7, 2020
It was reported by Wrestlevotes that the new plan of WWE is to restart live TV programming which begins with the WWE SummerSlam go-home edition of SmackDown on August 21. It would kick-off the weekend in style as the PPV would be waiting on Sunday.
WWE would thus continue with hosting a live SummerSlam pay-per-view and a live episode of RAW episode on Monday. There's no confirmation available whether fans will be present at these live shows. It is something that was described as 'still to be determined.'
Roman Reigns: WWE Canceled Summerslam Plans For The Big Dog
The location for the live SmackDown, SummerSlam, and RAW TV episodes haven't been declared yet but it's been reported that all these three shows will emanate from one location, only. Recent reports claimed that WWE is looking to host SummerSlam in the Northeast direction of the United States.
Wrestling Observer indicated that the Atlantic City in New Jersey is the front-runner whereas the Florida coast would also be considered as an option. The events are likely to go down in an outdoor venue.
WWE Raw Underground: CM Punk & Renee Young Want To Fight Here
However, the WWE NXT "Takeover: XXX" event scheduled during SummerSlam Weekend on Saturday, August 22, would still take place at the NXT Arena on the campus of Full Sail University in Winter Park, Florida, which is NXT's home venue. There is no word on whether NXT will air live or tape delay like these days. But it would be a different atmosphere than Raw and SmackDown of that particular week.
WWE has been taping their weekly shows of Raw and SmackDown without fans since the COVID-19 pandemic hit the USA in March. It was on the 9th of that month that the last time we received a usual episode of Raw filled with the fans. Talks of resuming regular events outside Florida could begin this fall, but it's not been confirmed, in the current circumstances.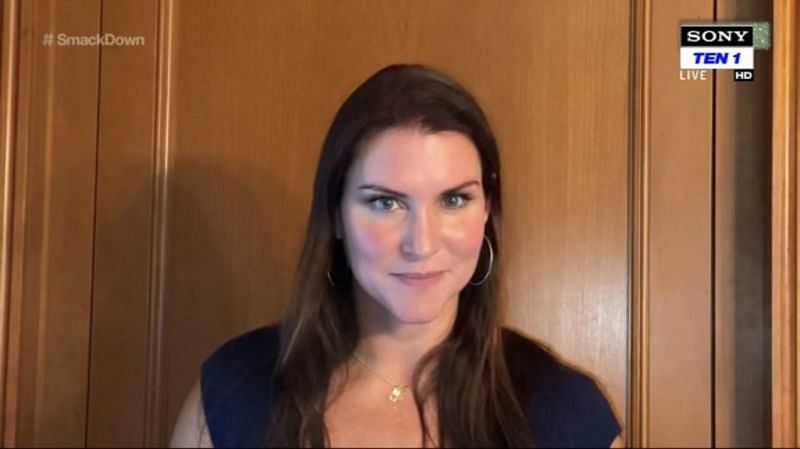 WWE Chief Brand Officer Stephanie McMahon recently talked with Ad Age and mentioned how much WWE has missed the fans during this time.
"For WWE, we definitely miss our fans," McMahon said. "For any live event, our fans are apart of our show. They've always been our secret sauce, and we miss them dearly, but that doesn't mean they're not there [or] they're not watching. They're just not live giving us that real-time feedback.
We've always leveraged our social media channels to listen to our fans as well, but certainly, now that's heightened from a data and analytics perspective." (Transcription by wrestlingINC.com)