The legendary Big Show is no more with the WWE anymore. He has now officially joined the rival company AEW in a piece of breaking news. The company announced today that Paul Wight (Show's real name) has joined the company, signing a long-term contract, meaning that he is likely to stay with them, for years to follow.
As of now, Big Show is slated to serve as a commentator for AEW's latest edition on YouTube, AEW Dark: Elevation that airs Mondays at 7 PM ET. The show actually is complimentary for the weekly AEW Dark show that airs on Tuesdays at 7 PM ET. Elevation will feature AEW's established and rising talent, as well as indie talents, somewhat to that NXT serves for the WWE.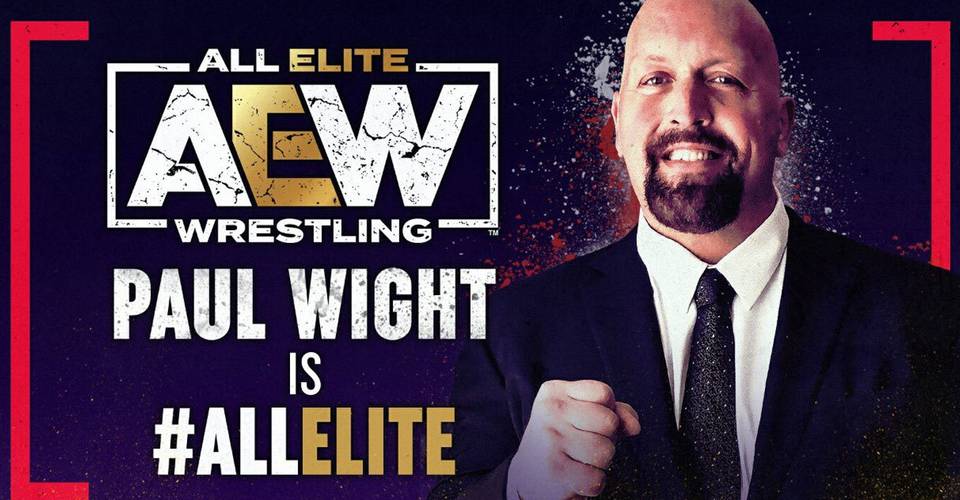 Big Show seems thrilled to join the AEW roster as he was quite impressed by what the company has done in a few years since the inauguration,
"It's been amazing to watch what AEW has built in just a couple of years," he said in a press release. "AEW Dark is an incredible platform to hone the skills of up-and-coming wrestlers, but I also love that established AEW talent can build out their personalities and showcase themselves in new ways on Dark. It's no exaggeration when they say that AEW is boundless."
Revealed: Plans For Charlotte Flair After Lacey Evans' Pregnancy
Furthermore, AEW CEO, General Manager, and Head of Creative Tony Khan also commented on this big signing. Wight will be more than handy to share his experience with the locker room of the company. The most exciting part is that the World's Largest Athlete will be seen wrestling in a pivotal role in due course which may not be the case if he would have stayed with the WWE.
Big Show was unhappy with his final WWE appearance
As for the reason for leaving WWE, PWInsider reports that Big Show was very unhappy with his final WWE appearance, which happened on the January 4th Legends Night edition of RAW. On that night, Randy Orton bullied the former champion in a backstage segment. While Show was putting over The Viper, it was shown that he wasn't physically capable of doing anything.
WWE NXT: Title Matches Announced; Undisputed Era Erupts
Furthermore, the source adds that Big Show's WWE contract expired a few days after his RAW Legends Night appearance. Both sides couldn't agree to a new deal and financial reasons were behind this. Thus, it only broadened the leaving door for the veteran superstar. Here's more from the source,
"WWE and Wight were unable to come to terms on a new deal financially and his final contract with the company expired last month, days after he made an appearance being verbally bullied by Randy Orton on the RAW Legends Night episode on 1/4.
One source stated that Wight was very open that night about his unhappiness about the situation."
Big Show is a Grand Slam Champion in the WWE who wrestled last in a WWE match on the July 20, 2020, RAW episode, a loss to Randy Orton. After spending 2019 on shelves, he worked a handful of matches. Plus, he was also present during The Undertaker's "Final Farewell" segment at the Survivor Series in 2020.