Roman Reigns is back in the WWE and the company wants him to be the frontal figure, again. He destroyed Braun Strowman with chair shots and then laid out the Fiend with several Spears. This could mean a new character for the Big Dog as he showed some heel antics for the first time. Some do think that he might turn out to be a negative character, after all.
According to Wrestling News, Vince McMahon "wants Reigns to have an edge to him and what they are doing now with him is what was originally planned for WrestleMania 36."
Roman Reigns has already received the Universal Title match which he was supposed to get from Goldberg before he took the time off. He will face both Wyatt and Strowman for the Universal Title in a triple threat at Payback.
Alexa Bliss: WWE Has Disturbing Heel Turn Planned For The Goddess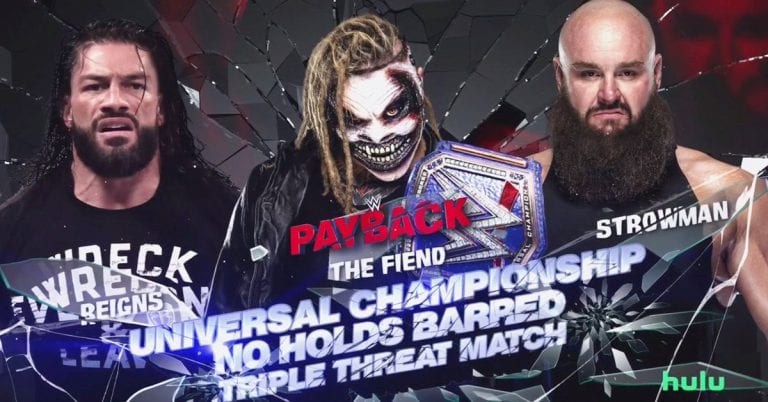 How Roman Reigns' Return At Summerslam 2020 Was A Top WWE Secret
Now, the returning news of Roman Reigns was a top-secret in the WWE which was known by only a handful of names in the WWE. The company didn't want anyone to know about this and thus making the happening be 'you'd never see it coming.'
Dave Meltzer stated on Wrestling Observer Radio that "I don't know who knew, I know the Superstars didn't know."
In reality, Vince McMahon and Roman Reigns were the only two who knew about the return. So far, no source has provided any confirmed update of which else WWE Superstars knew about it. Kevin Dunn and Bruce Prichard could be the two to know the news since they're programming and creative heads, respectively. Dunn needed to know for the production side of things. Also, the performers, Wyatt and Strowman knew it before the match.
Ringside News has let known that Roman Reigns' return was kept as a top-secret within the company. They were told that "nobody knew" that he was coming back. The finish of the match was just sketched, minutes prior to the main event match at SummerSlam.
A member of the creative team informed the source, "I don't know where he was, he was hidden." It was also said that "this has been total top secret."
Ringside News also informed that "Roman has been in touch with Vince this entire time, but if they are doing anything with Roman it would be a total surprise and they would have kept it."
This was indeed a huge surprise planned by Roman Reigns and Vince McMahon that was a lot to do with the success of SummerSlam. The new t-shirt that he was wearing, has already been released for sale on the WWE Shop, but they are only available for pre-order. This is an indication that the WWE team is indeed working very fast, behind the scenes right now in WWE.