The Undertaker was present, live at WWE ThunderDome for his "Final Farewell" at last night's WWE Survivor Series pay-per-view. While the end of his in-ring career was still not clarified, he did spell that it was the last we've seen The Deadman character.
The Final Farewell for The Undertaker also wrapped WWE's "30 Days of The Deadman" celebration in the honor of Taker's 30th-anniversary celebration. The segment aired after the main event match between WWE Champion Drew McIntyre and the Universal Champion Roman Reigns where several WWE Superstars and Hall of Famers aka Legends were in attendance.
WWE Survivor Series 2020 Full Results And Highlights
The Undertaker Says Goodbye To WWE Universe At Survivor Series 2020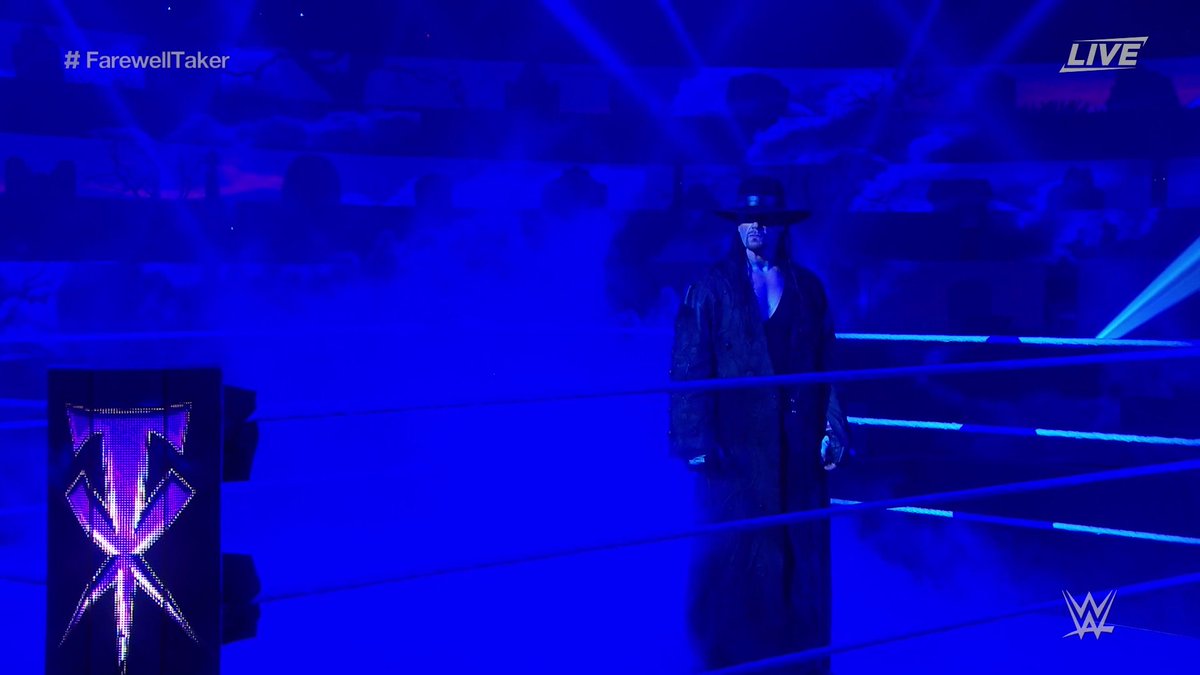 The names included in this segment were Shane McMahon, Big Show, JBL, Jeff Hardy (who had The Undertaker's symbol painted on his face), Mick Foley, The Godfather, The Godwinns, Savio Vega, Rikishi, Kevin Nash, Booker T, Shawn Michaels, Ric Flair, Triple H, and Kane.
After these legends were introduced, a lengthy video package aired highlighting the 30-year career of The Phenome in WWE, featuring comments from Triple H, Shane, WWE Hall of Famer Steve Austin, and John Cena. WWE Chairman & CEO Vince McMahon was then introduced to the ring by announcer Mike Rome, who came out to the ring to provide an introductory speech for The Undertaker.
Spoiler: The Undertaker Didn't Retire At WWE Survivor Series 2020
Vince mentioned how there won't be another Taker in professional wrestling, ever, who entertained a global audience in WWF and WWE. He added that this legacy will live on eternally, before finally calling out the main of the moment. The gong hit the arena and the lights went out as The Deadman made his way out to the ThunderDome.
The Undertaker soaked up the moment before talking about the bygone 30 years. But now his time has come. WWE brought in piped-in "thank you Taker!" and "Undertaker!" chants throughout this segment. He finished the short speech mentioning The Deadman must 'Rest In Peace' before going went down to one knee for his signature pose as the ring was filled with fog.
A graphic of the late WWE Hall of Famer Paul Bearer appeared on the wall, with Bearer holding up that iconic urn. The Undertaker looked up at Bearer and continued his pose on one knee under a single spotlight positioned on him. Taker's music hit the arena as he posed with the thunder and lightning going off. He also did the slush-throat symbol before leaving the ring.