A lot of planning is going on in the programming eying the upcoming weeks including a WWE Draft. These are evident moves to make things interesting on TV and thus pull the TV ratings and viewerships up for both Raw and SmackDown. Moving the show tapings to the WWE ThunderDome was one of those ideas.
They still reportedly have a lot of options left on the table right now. A roster shuffle could be another interesting step to raise interest in fans. A WWE Draft seemed evident to happen as per the previous reports. Now, a head-honcho of WWE has also officially confirmed the same.
Spoiler: AJ Styles Moving To Raw During WWE Draft 2020
WWE Draft 2020: Head-Honcho Triple H Spoke About The Exciting Event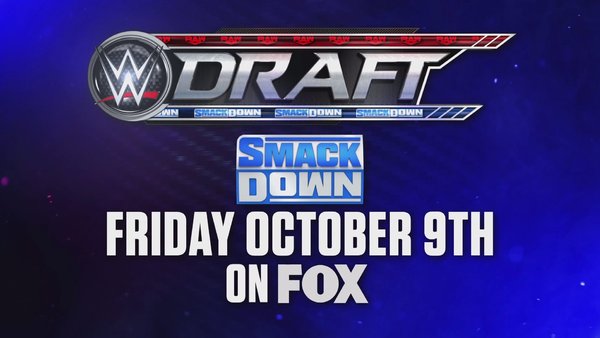 During a recent conference to hype the NXT TakeOver event, Triple H talked about the next edition of WWE Draft which is coming. The Game also confirmed that fans will get to see how the mindset of the company has changed during this coronavirus pandemic era. They'll find out the difference as soon as WWE Draft commences.
Candice LeRae Speaks On Main Roster Call During WWE Draft 2020
"That definitely has changed that mindset, there is different protocols and procedures, 'hey, we'd like to move this talent, we'd like to do that,' and you'll see that coming up in the Draft later in the year. You definitely have to think about it a lot more and think about those changes, but I think long-term, it's better for everybody." (transcription by Se Scoops)
A WWE Draft has the capability to generate buzz as it could revamp the rosters creating fresh matchups, right away. It will be very interesting to see which of the superstars get shuffled around Raw and SmackDown. It's a pretty interesting time as several tip stars are absent from TV and the roster isn't stacked as it used to be in previous years.
As per the earlier reports, WWE Draft was originally planned for late August. Then the company planned Payback 2020 by the end causing in two back-to-back pay-per-view events. The schedule could've been chaotic is Draft was added to this. So it was pushed back to October just like it went down, last year when SmackDown started airing on FOX.
Get the latest news and updates from Indian Premier League, ICC World Cup 2019, Match Prediction & Fantasy cricket. Follow SportzWiki for all cricket news, WWE News & Sports News.