WrestleMania is getting hosted in the strangest manner this year amid Coronavirus outbreak. While all the sports and entertainment outlets have closed conducting shows all around the globe, WWE is the only company that has continued producing content. Thus, we are getting a taped version of WrestleMania for the first time ever.
Rumor Killer On Available WWE Wrestlemania 36 Spoilers On Internet
Marquee names like Brock Lesnar, Goldberg, The Undertaker, and Edge will be in action making the night to be remembered forever. Although there won't be any audience watching the show live in the arena, we expect millions of people would be watching through the WWE Network. It would be a unique experience when the big names from the WWE roster will perform in an empty arena that is the WWE Performance Center in Orlando, Florida.
With that being said, check out the scheduled match card of WrestleMania 36 alongside expected predictions,
WWE Title Match
Drew McIntyre vs. Brock Lesnar (c)
As stated by the challenger on numerous occasions, fans could riot if he does not end up winning the WWE title at WrestleMania 36. Drew McIntyre won't be getting that advantage via fans' support while competing at WrestleMania 36 but in recent times, no one has been more dominant against the Beast Incarnate, than him. Considering Lesnar will go into a hiatus following 'Mania, chances are pretty high that we crown a new champion in the form of McIntyre.
WWE Universal Title Match
Braun Strowman vs. WWE Hall of Famer Bill Goldberg (c)
The sudden insertion of Braun Strowman replacing Roman Reigns does not make any sense to this Wrestlemania main event match. WWE did not show any storyline angle that downplays the potential of this mammoth showdown. Considering Goldberg is a protected character, there's no way that Strowman comes out as the winner in this bout. However, if he is set to take hiatus following this match then the monster among men would be fortunate enough to capture his first Universal Championship.
WWE NXT Women's Title Match
Charlotte Flair vs. Rhea Ripley (c)
For the first time, a championship from the NXT division will be defended at the grandest stage of them all. Also, two of the fiercest female competitors will be seen locking horns in it makes this match a must-see for the hardcore pro-wrestling fans. In the end, it looks to be a nice plan from WWE's perspective to put over the NXT brand using The Queen at the forefront. Rhea Ripley is the favorite to end up winning this bout to send a message that NXT stars are no less than main roster stars.
RAW Women's Title Match
Shayna Baszler vs. Becky Lynch (c)
This has been the only WrestleMania match that was planned months ago and is getting executed, perfectly. An intense feud between these two superstars promises this one is going to be an extremely physical match, perhaps one of the main events of the show, as well. Shayna is the clear favorite to pick up the win keeping her winning streak intact. But WWE could shock the world by letting her retain to stretch the feud, perhaps.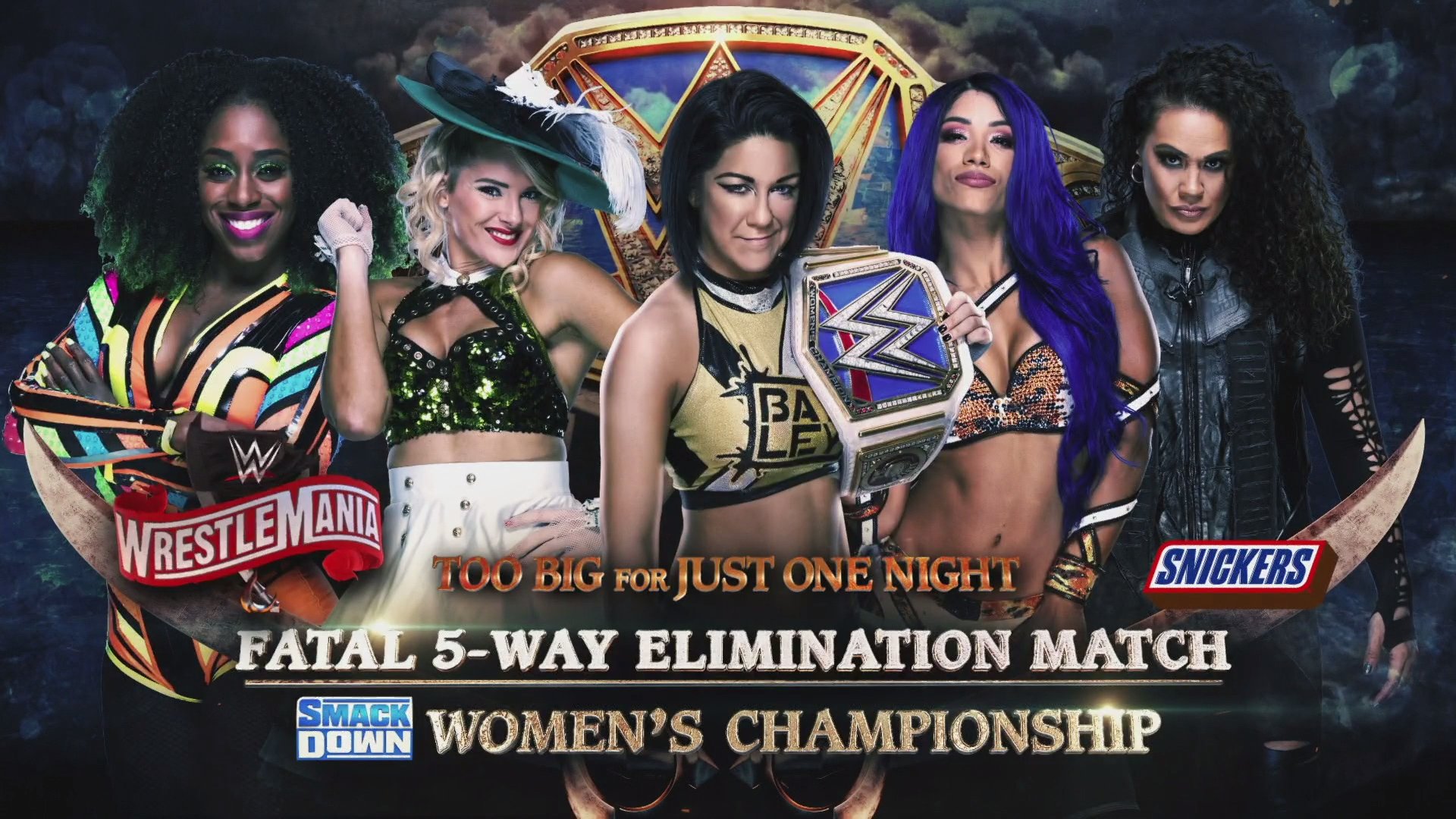 Fatal 5-Way Elimination Match for the SmackDown Women's Title
Lacey Evans vs. Sasha Banks vs. Naomi vs. Tamina Snuka vs. Bayley (c)
The originally planned singles encounter at WrestleMania between Sasha Banks and Bayley has been converted into a Fatal-5-way so that some of the SmackDown Women's Superstars can be utilized. After having a long title run, Bayley's title run should end here at the hands of Sasha Banks which should organically start the much-anticipated feud between these two women over the SmackDown Women's Title.
RAW Tag Team Titles Match
Angel Garza and Austin Theory vs. The Street Profits (c)
The lineup was finalized for this match after a lot of consideration. United States Champion Andrade was originally scheduled to team with Garza that could have favored the challengers. The two youngsters are promising faces without a doubt but it's not the right time at all to get hold to the championships without much buildups. Street Profits are almost guaranteed to come out of the match retaining their titles.
Alexa Bliss Teases Specially Themed Attire For WWE Wrestlemania 36
WWE Women's Tag Team Titles Match
Nikki Cross and Alexa Bliss vs. Asuka and Kairi Sane (c)
The Kabuki Warriors had the longest reign with the women's tag team titles but they were not able to keep the prestige intact to these belts as they barely defended these in the past few months. With that being said, it's time for them to drop the belts and who better than to pick them up than Alexa Bliss and Nikki Cross. These two had a solid run with tag championships in 2019 and they are likely to repeat the same in their second run from WrestleMania onwards as these two have transformed into bonafide babyfaces.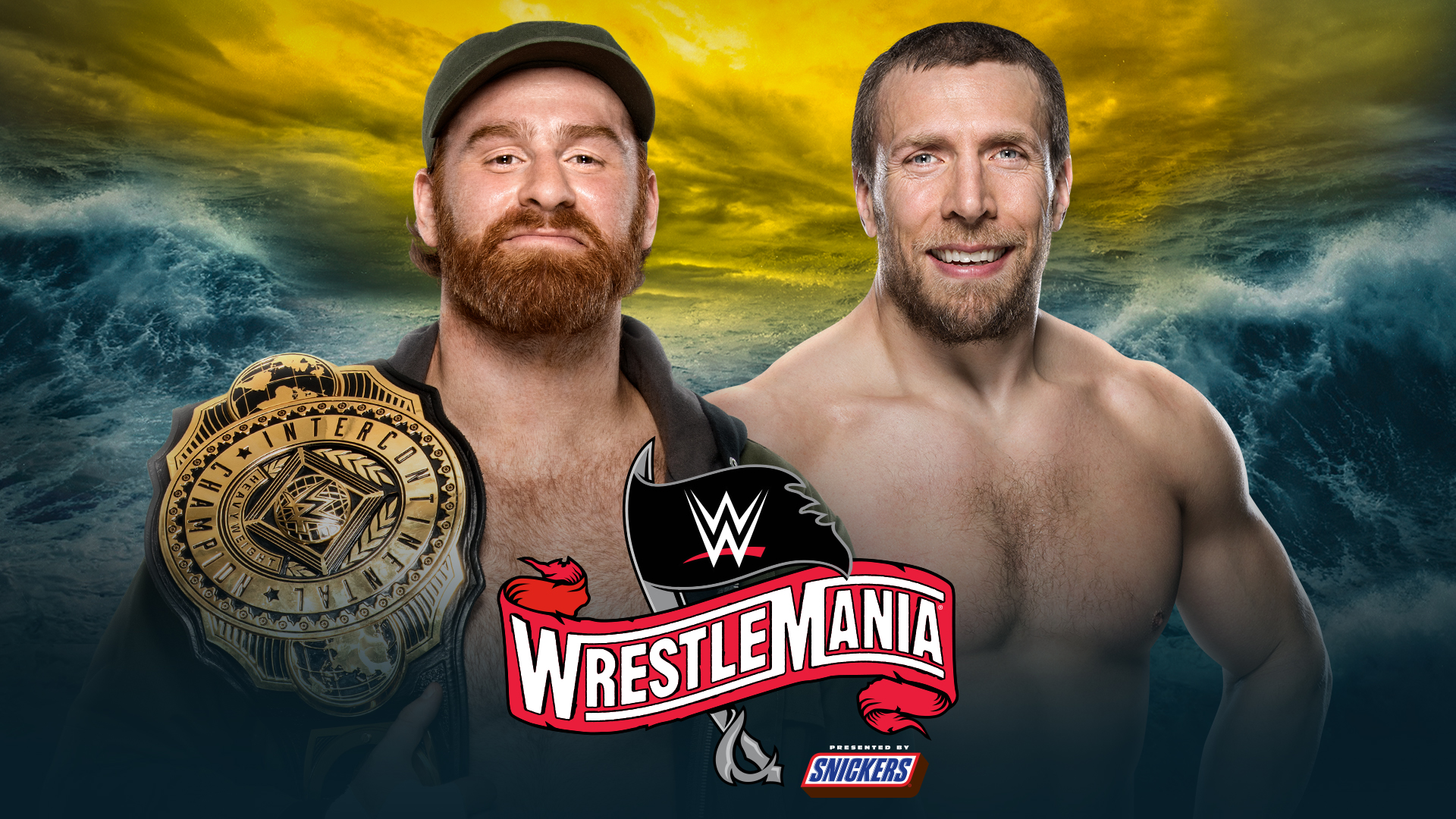 WWE Intercontinental Title Match
Daniel Bryan vs. Sami Zayn (c)
Daniel Bryan is back in the mid-card title picture which allows featuring in the WrestleMania card in a significant way. Sami Zayn could not expect to have a better opponent than perhaps the most technical wrestler of the roster which also guarantees that a title change is evident. Unless Bryan gets time-off soon after WrestleMania to give company to his pregnant wife, Brie Bella, he is coming out of WrestleMania as the new IC Champion.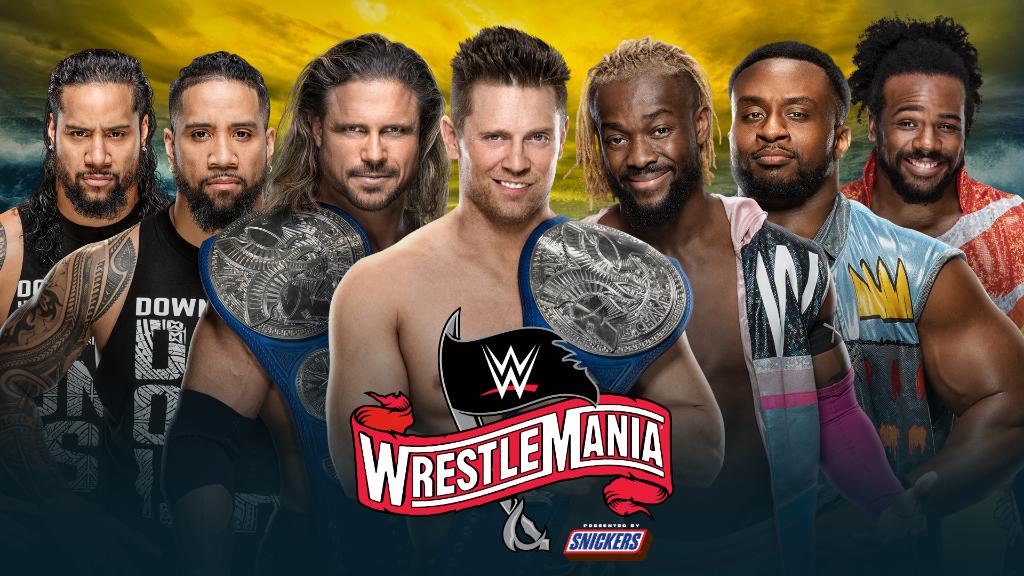 Triple Threat Ladder Match for the SmackDown Tag Team Titles Match
The New Day vs. The Usos vs. John Morrison and The Miz (c)
Whenever a ladder match is arranged in WWE programming, the excitement gets bigger for the WWE Universe as they just love this type of gimmick match. With three veteran teams competing in this contest, there will be chaos everywhere around the ring at Wrestlemania. In the end, we believe The Miz and Morrison will stand tall as frequent title change is not needed in the tag division, at this point. String status of New and The Usos will be protected as they won't be pinned or submitted while losing the bout.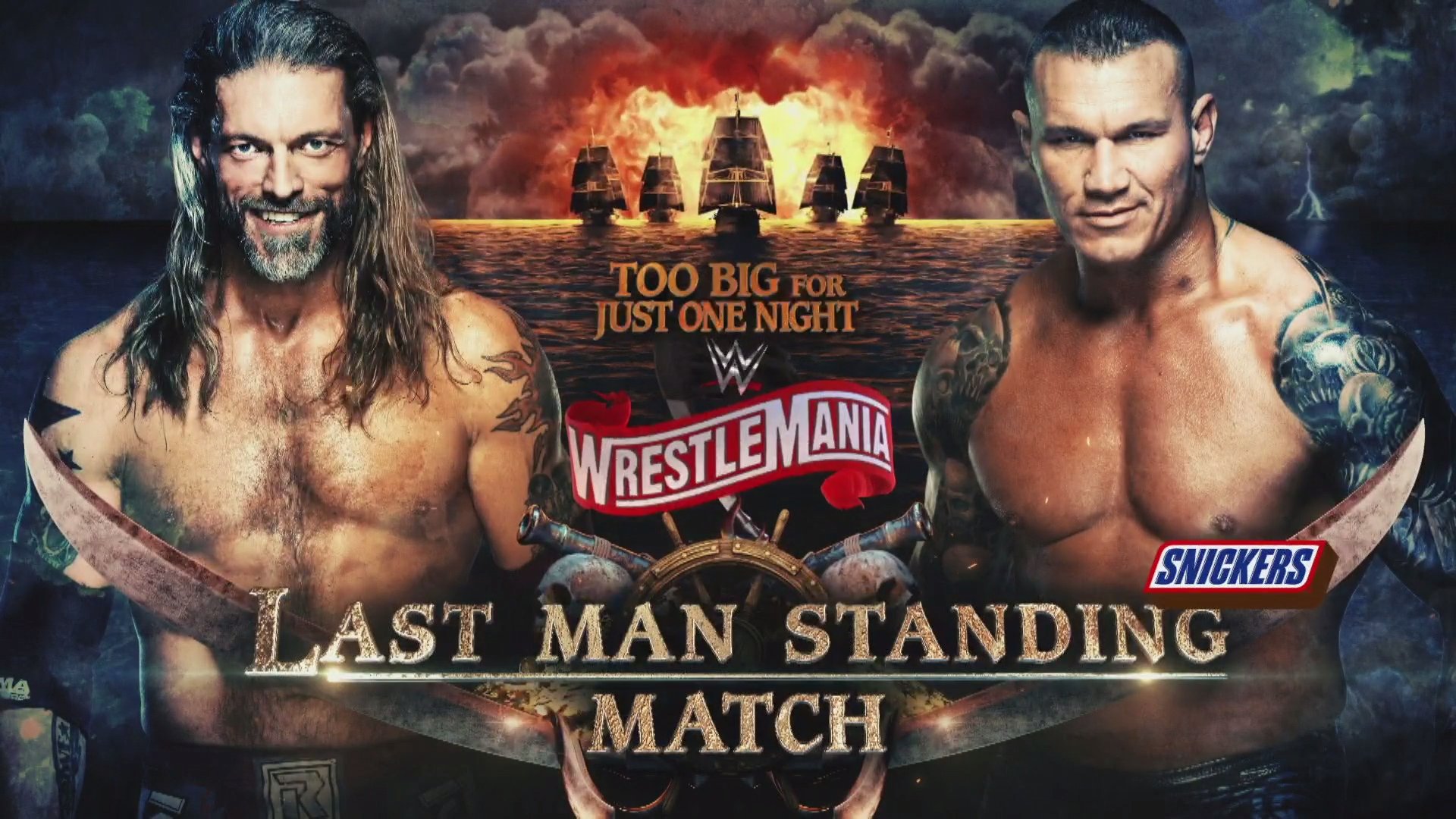 Potential Winner Revealed For Edge Vs. Randy Orton At WWE Wrestlemania 36
Last Man Standing Match
Edge vs. Randy Orton
The best storyline ongoing for WrestleMania 36 was between two of the most trusted veterans in the history of WWE. This is going to produce this gimmick match which would be brutal by all means. The rivalry is extremely personal between these two which will force both Edge and Randy Orton to go to the most extreme extent to win the match. Edge should be the winner as he is the babyface guy who needs revenge. Being a Last Man Standing Match, Orton will be protected as he won't be pinned by his opponent.
AJ Styles Reveals Boneyard Match Rules Against Undertaker At WWE Wrestlemania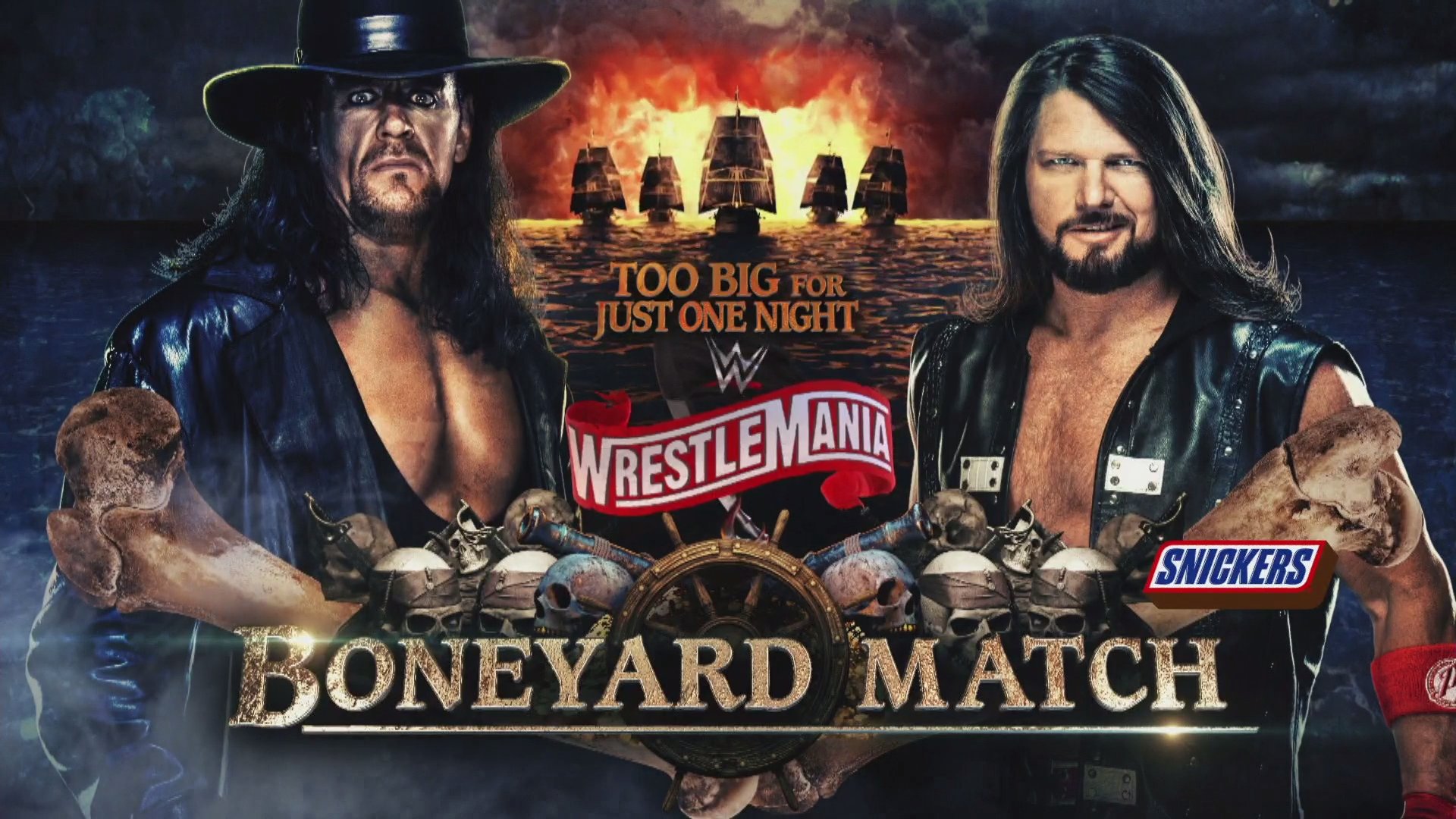 Boneyard Match
The Undertaker vs. AJ Styles
Another physical contest will go down between these two superstars who are gearing up for this dream match. A Boneyard match won't be having any rule which gets contested under No Disqualification rule. The Undertaker is favorite in this kind of environment but The OCs could legally help Styles using the stipulation. At this point, the prediction is Styles will use his mean antics to defeat Undertaker so to ensure that he gets a new character, moving forward.
Revealed: WWE Has Special Plans For John Cena Vs. The Fiend At Wrestlemania
Firefly Fun House Match
John Cena vs. "The Fiend" Bray Wyatt
Another first-ever gimmick match is going to be hosted at WrestleMania with the intensity being so high. Wyatt has previously lost his WrestleMania 30 match against Cena which keeps him focused than ever. This time, the match will take place around the Firefly FunHouse sets which means Wyatt will have the upper hand. So, in the end, The Fiend will get the big win to have his strong status back whereas John Cena will go back to Hollywood.
Kevin Owens vs. Seth Rollins
This is the underrated match of the WrestleMania 36 card which will deliver to the fullest extent. Owens and Rollins have been engaged in this deeply personal rivalry costing each other in several other matches. Now, it's time to settle the differences, once and for all. Both men are having similar chances to come out as the winner once the dust is cleared. So, it'll be interesting to see which of these men picks up the big W.
Elias vs. King Baron Corbin
This one can be considered to be a filler match from SmackDown just to ensure that these two mid-carders get a chance to compete at WrestleMania. To insert compactness into this feud, an angle was shown on SmackDown where Corbin threw Elias from the top of the stands so to make him hurt. It means the Drifter will be coming for vengeance against Corbin that makes him the present favorite to pick up the win.
Bobby Lashley vs. Aleister Black
Two of the extremely physical competitors from Monday Night Raw will collide at WrestleMania 36. This match would be delightful to the eyes, for the hardcore fans considering the intensity. Hopefully, a feud could be built to stretch this program which would currently end through a win by Black.
Mystery Man On WWE Smackdown Brings Twist To Otis-Mandy Rose Love Angle
Otis vs. Dolph Ziggler
The much-anticipated singles contest between these two SmackDown stars is finally happening with Mandy Rose standing in the corner of Ziggler. Despite Mandy not trying to portray this fight to be happening over her, she can't change the reality. Rose will be involved in this match to affect the outcome. Whoever wins the contest, by the end, will be going home with Mandy which is the biggest prize that the winner can have.
Get the latest news and updates from Indian Premier League, ICC World Cup 2019, Match Prediction & Fantasy cricket. Follow SportzWiki for all cricket news, WWE News & Sports News.
Related posts
Aakash Chopra Reveals His Current ODI XI
While the coronavirus has pressed the pause button in the world, including the cricket world, former Indian cricketer Aakash Chopra is regularly bringing out the list of his various best teams. Recently, the 42-year-old revealed his favourite Current ODI XI. Apart from choosing the eleven…
I Wanted To Keep Shane Warne Under The Wraps – Allan Border
Former Australian skipper Allan Border revealed that he didn't want the England team to get used to Shane Warne and thus he wanted to keep him under the wraps for the 1993 Ashes series. Allan Border-led Australia had obliterated England 4-0 on their previous tour…