Rey Mysterio was working with WWE via a verbal deal as his WWE contract has expired a long time ago. Since then he hasn't signed a new contract with the company. Then he lost an eye at the Horror Show at Extreme Rules in the unique Eye for an Eye Match against Seth Rollins. As noted in the followed updates, he could still regain his vision sooner.
How Rey Mysterio Is Getting Paid By WWE Without A Contract?
WWE's medical updates said that Rey Mysterio left with unharmed nerves which is the brightest part about his health even after losing the eye. So it could happen that he comes back much sooner than anyone could expect. There's some good news on the contract part as well as he continues to have talks with the top officials of the company
Mike Johnson stated on PW Insider Elite audio that Rey Mysterio met with WWE officials a couple of days ago at the WWE Headquarters in Stamford, Connecticut to discuss a new deal. It's not known whether the meeting was successful or rather they were able to come to an agreement, finally. But there's still a ray of hope since he doesn't want to leave the company, at all.
Rey Mysterio was also reportedly present at the RAW tapings at the Performance Center, in Orlando, Florida this past Monday. But he wasn't used for this week's show as the kayfabe injured eye didn't allow him to perform on the show. There's still a chance that he could be showing up by next week. The commentators on Raw did talk about his injury and gave a good sign about his health condition.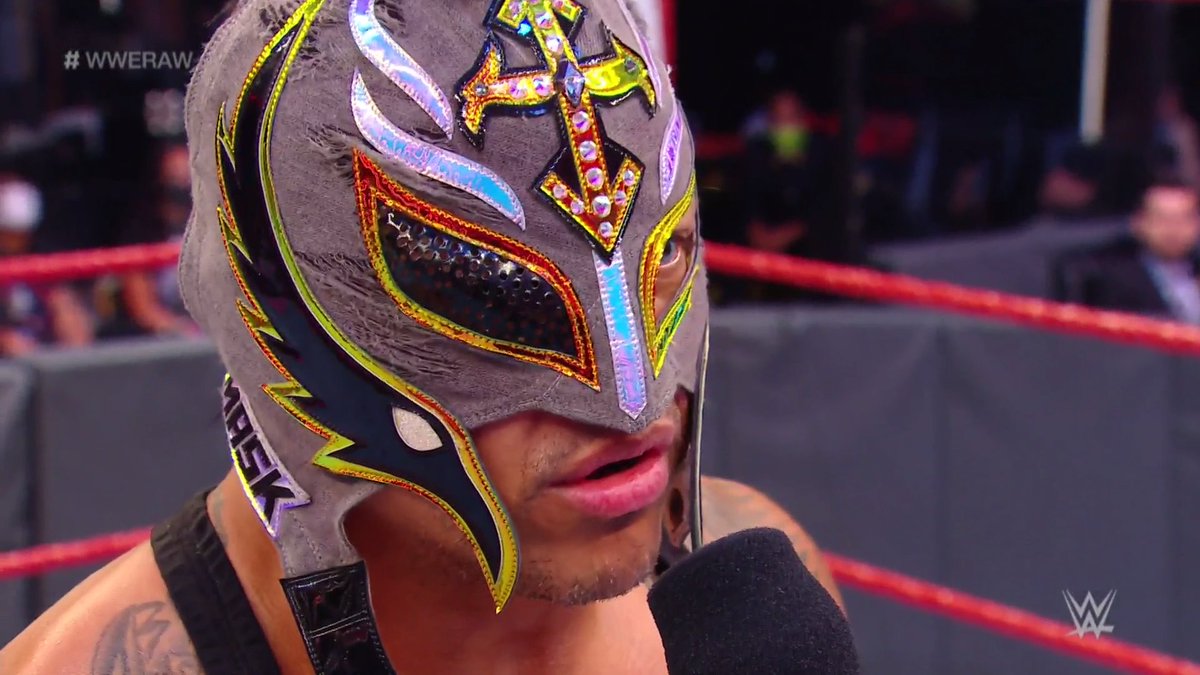 This could be a potential indication that Rey Mysterio is still in good terms with the company, who could still be back on board in no time. The Master of 619 losing the Eye For An Eye match was a 'way to give WWE some room' for the creative in case they needed to write him out of television for a longer timespan.
However, the dramatic situation is still not over yet between the two parties. It'll be interesting to see what the future holds for the legendary superstar in WWE. The general thought is that he will sign a new contract, for sure. He obviously wants his son Dominik to have a good start in the WWE and for that, it's much-needed that he stays here for years to follow.