Nia Jax inadvertently broke WWE's PG rules during this week's WWE RAW that took place at the All-State Arena in Chicago, Illinois. She was seen profusely bleeding from her face which was no less than a crimson mask around. But being a sporting person, she was able to complete the scheduled match although she digested another loss.
WWE RAW featured Nia Jax going up against Rhea Ripley in a singles encounter. This also marked the first time that these two wrestling each other in singles action. There was a point in the match when Jax had Ripley up for a powerbomb, but Ripley slid out and turned that into a takedown.
Top WWE NXT Star Adam Cole To Become A Free Agent After Summerslam 2021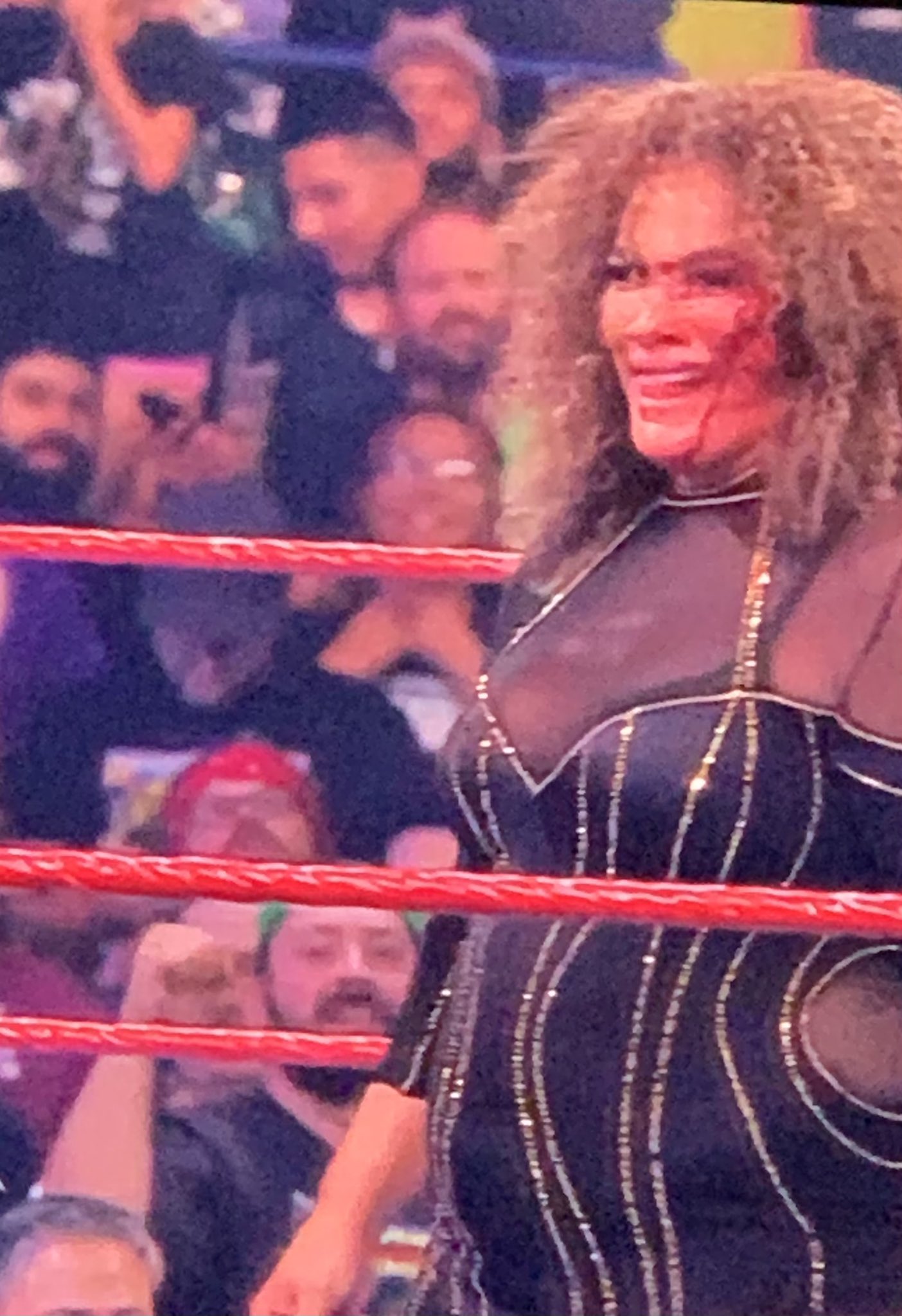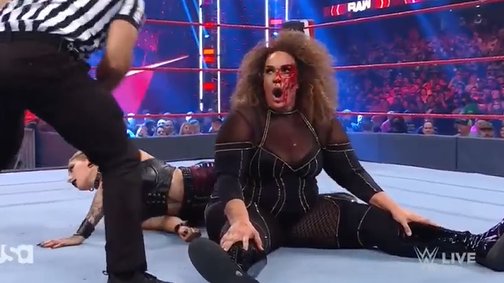 As spotted in the footage, Nia Jax suffered a cut near her eye on Ripley's way down to the mat, and immediately started to bleed. The bleeding appeared to be seamless as her face was fully covered with blood as the match was in progression. She continued to bleed for the next several minutes of the match who also waved the referee off to get some assistance from her.
WWE Summerslam 2021: Goldberg vs. Bobby Lashley Officially Announced
Nia Jax and Shayna Baszler heading towards splitsville?
WWE released black-and-white graphic photos from that segment, following that incident. The match ended with Shayna Baszler getting on the apron to distract Ripley. Jax went for a Samoan Drop but this led to Ripley rolling Nia Jax up for the pin to win. The losing superstar wasn't obviously happy with how things played out.
After the match, Nia Jax and Baszler shared some tense moments inside the ring while Jax continued to bleed from the cut on her face. Baszler stormed out of the ring after having words with her tag team partner. This happened right before Rhea Ripley came back into the ring and superkicked Jax, then slammed her with the Riptide for a pop from the crowd.
Going by the storyline, the team of Nia Jax and Shayna Baszler are on the verge of splitting up. They have already shared some tense moments in the past over dropping the tag team titles to Natalya and Tamina Snuka. Then they lost in rematches to gain back those titles. There also have been some issues with Reginald who is now thrown out of their league.