WWE Raw has been a few interesting angles going on, heading into Extreme Rules 2021 and Alexa Bliss stalking Charlotte Flair is one of them. The RAW Women's Title will be up on the line between the two on September 26th as two of the most decorated female superstars of this generation will go head-to-head in a mouth-watering bout. Now, they have also been promoting the rivalry using social media, it appears.
Charlotte Flair posted a bikini photo of herself along with a caption saying: "You make my life more beautiful." Clicked in the sunny beaches of Miami, Florida, her global fanbase couldn't be more thankful about getting blessed on their Instagram feeds with that bikini snap. Then WWE's Twisted Goddess sneaked in the scene with another treat for them.
Charlotte Flair Shares Stunning Photos From WWE Raw Attendance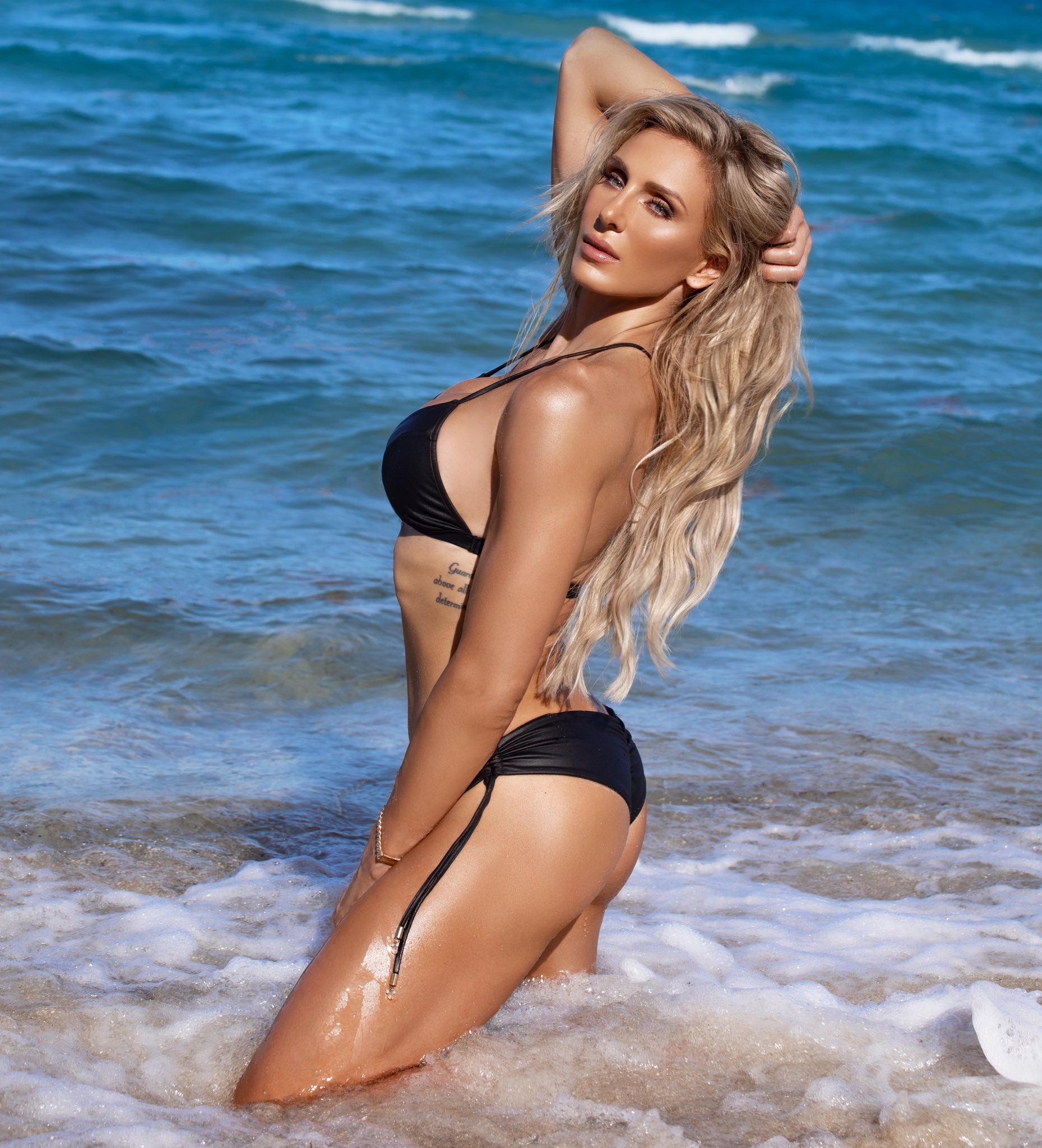 Alexa Bliss, who will face Charlotte Flair at the upcoming Extreme Rules pay-per-view, decided to troll her by posting a picture of her doll, Lilly, relaxing at poolside, wrapped up in a towel. It's certain that Bliss has been waiting with that thirst trap photo drop by Bliss to make a mockery, out of her.
Alexa Bliss gifted Charlotte Flair a doll on Raw
Alexa Bliss has her own Lilly doll version, and she felt that Charlotte Flair needed a doll as well. So she introduced "Charly" this week on RAW, and it didn't go over very well with the champion. She promptly threw it away on TV and then threw it away during a backstage segment.
Charlotte Flair Reaches Another Milestone In Her WWE Career
However, WWE wasted no time getting a creepy Charlotte Flair doll on their shop. This is another example of how the company carries out its marketing in a cunning way. For $40, fans can have their own limited edition Charly doll. The product description goes as follows.
"Plush
Foam Miniature Women's Championship Title
PU Textured Material for the Dress
Chemical Fiber Hair
Hand Sewn
Printed Face
Existing Skull Beads for Teeth
17.5" h x 10.5" w"
Charlotte Flair won the Raw Women's Title at Summerslam in a triple threat match and then successfully defended it against Nia Jax in a singles contest, last week. Alexa Bliss defeated Eva Marie at Summerslam who is now going after the Women's Title after more than a year in a full-fledged feud.