Kurt Angle was one of those luckiest guys from the non-PG era of the WWE who got to feature in romantic angles with one of his bosses. Back in the days, Stephanie McMahon used to be an eye-candy diva just like the other female talents of the WWE locker room. Mostly, they were used for love angles, valet reasons, or skin show-off purposes.
Stephanie McMahon was no different despite the fact that she used to be Vince McMahon's daughter. Kurt Angle had an amazing first year in WWE as he competed against several top Superstars, including Triple H. Back then, Hunter has just begun to bloom her relationship with Steph and WWE took the opportunity to book them in a love triangle in 2000 alongside the Olympic Gold Medalist.
Roman Reigns Reveals Stephanie McMahon Was Unhappy On Getting Speared At WWE Wrestlemania 32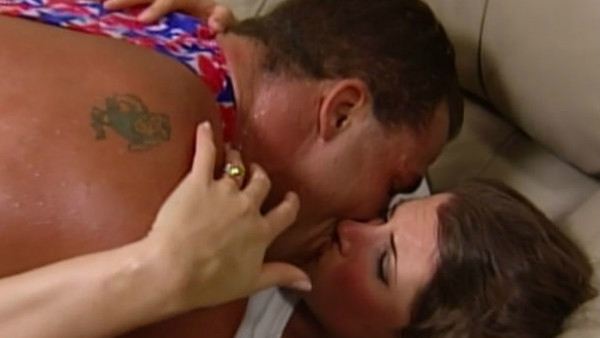 During one of the segments from that ongoing storyline, Kurt Angle had to kiss Stephanie McMahon in a backstage segment. While speaking on his podcast, the WWE Hall of Famer talked about how it felt to kiss the Billion Dollar Princess. It could have been exciting for him but then again it was Vince McMahon, himself in charge of directing the scene. Hence the veteran superstar ended up having a terrifying experience on that night.
The Stephanie McMahon Slap, She Means It, Says Former WWE Commentator
Vince McMahon made things awkward for Kurt Angle
"It was so nerve racking. Not only that, the director was Vince McMahon. He was three feet away in a chair. I'm kissing Vince McMahon's daughter right in front of him, of course I didn't want to slip her the tongue," the host of The Kurt Angle Show podcast noted.
"I didn't know what to do, I was so nervous about it because Vince McMahon is just standing there looking and he's wide eyed like 'I want to see this.' I was like 'holy crap, this is so weird.' It was a great moment for me because it did so much for me but it was really uncomfortable."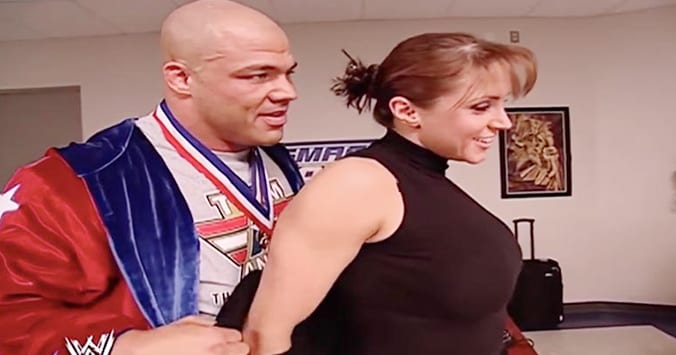 Kurt Angle started working as a backstage producer in the WWE once his wrestling career was over at Wrestlemania 35 in 2019 after coming up short in a match against Baron Corbin. But then he was furloughed from his job amid the COVID-19 budgets cuts within the WWE.
Then WWE proceeded to offer him a role and that's to manage Riddle who made his main roster debut, last year. But Kurt Angle has been focused on expanding his own business and hence he decided to stay away from signing with WWE or AEW.