India will take on Bangladesh in the first match of the Asia Cup T20 tournament tomorrow at Mirpur, Dhaka. The last time India toured Bangladesh, India were defeated in the One-day International series by 1-2. India has a quality side which is playing some quality cricket winning the T20 series against Australia and Sri Lanka. Here are five things India needs to do to beat Bangladesh
India should not take Bangladesh lightly
Bangladesh is a very improved side. They have some quality players which can change the course of the match. In the batting department they have Tamim Iqbal, Sarkar and all-rounders like Shakib Al Hasan and in the bowling department, they have bowlers like Rahman, Mortaza. Ravi Shastri said in a conference said that India will not take Bangladesh lightly. With the conditions helpful for the home team, India needs to play aggressive cricket to start the Asia Cup 2016 tournament on a winning note.
They must get a good opening stand
Rohit Sharma and Shikhar Dhawan must get the team off to a good start. They must attack the new bowl bowlers and put consistent pressure on Bangladesh. Both of the Indian openers have been in excellent form. In the first match of the Asia Cup T20, both openers need to play aggressive cricket and make use of the first six overs. If they can do this then India will be in a strong position to post a competitive total.
Middle order must cash in
If the openers get a good start in the very match then the middle order comprising of Virat Kohli, Yuvraj Singh, Suresh Raina to continue taking singles and hitting the bad balls away for boundaries. All the middle order players need to have time in the middle and then put more pressure on the Bangladesh bowlers to help the Indian team to get a competitive total which will be difficult for Bangladesh to chase.
Dhoni's men should pick early wickets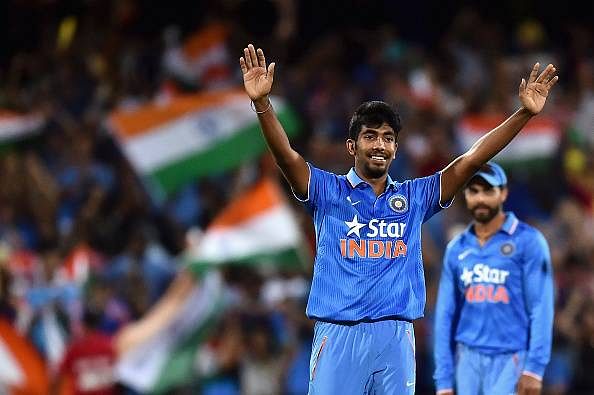 While in the bowling department, the Indian bowling has improved a lot since the Australian T20 series. The Indian fast bowling comprises of Ashish Nehra, Bumrah. The fast bowlers need to pick early wickets to put pressure on the Bangladesh batting line-up which have looking solid. Nehra and Bumrah have been bowling well and if they have to defend around 160-170 then the role of these two opening bowlers become more crucial. If they bowl first then India must bowl aggressively and take early wickets to restrict the Bangladesh batting in the first six over's.
Spinners have to put pressure in the middle over's
India's main strength has been their spin bowling. The likes of Ashwin and Jadeja have been excellent in the two T20 series against Australia and Sri Lanka. The pitches in Bangladesh will help the spinners. If the fast bowlers go for runs, then it will be key for India to go the spinners and put pressure on the Bangladesh batting line-up. The Indian spinners must think of picking wickets and also control the flow of runs.