Currently, one of trending IPL topic is Anant Ambani who is the youngest son of Mumbai Indians owner Mukesh Ambani-Nita Ambani.
Anant Ambani has lost 108 kgs in the last 18 months. Just before his 21st birthday, he gave his parents a great gift. His mother Nita Ambani is very pleased about his son's accomplishment.
In an early stage of his life, Anant suffered from chronic asthma and it is believed that the strong medication was to be responsible for all his increasing weight. In the previous IPL seasons, he was seen with his over-weight.
Watch a previous photo of Anant Ambani: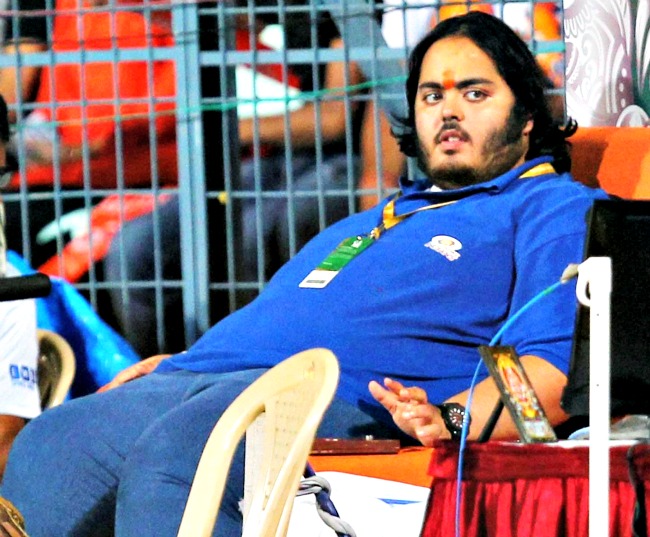 But recently Anant was desperate to lose weight and for that he worked very hard. He made a daily routine to walk 21 km and also added yoga, weight training, functional training and high-intensity cardio exercises in his daily routine. Anant also made changes in food habits as he stuck to a zero-sugar, low-carb diet along with adequate fat and protein.
He had done these things daily for more than 500 days and with the hard effort he was success at losing 108 kgs.
Anant is an animal lover and wildlife enthusiast. He is currently studying at Brown University in the USA. He now becomes a real life motivation for those people who are suffering in over-weight.