Pakistan Army Drags Politics In Their Team's Champions Trophy Win Over India
At a time when the relations between India and Pakistan are at an all-time low and sports, especially cricket is seen as a major way to heal the deteriorating relations between the two arch-rivals to some extent, Pakistan army's gesture has set a bad example.
On Sunday (June 18), the Pakistan Army squandered not a single chance to drag politics into the game. The officials of the army took to Twitter to politicise their country's stunning win over India in the Champions Trophy final.
It also announced 'Umrah' for the victorious cricket team, giving an account of how Pakistan's cricket is affected by both religion and army. (Umrah is a non-mandatory pilgrimage to Mecca.)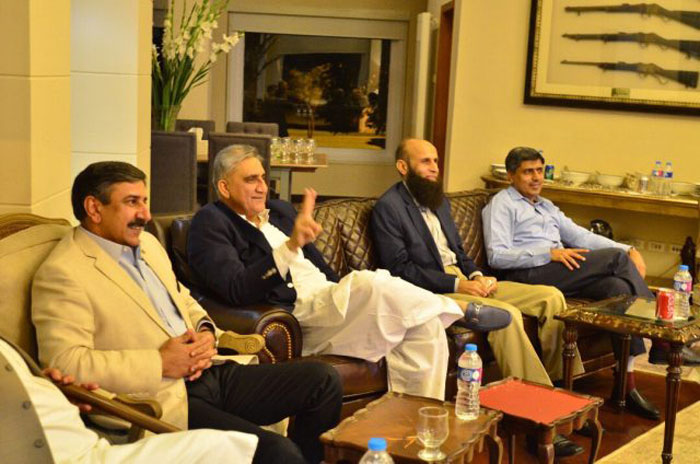 Instead of maintaining an exemplary stance on the match, the army made sure to politicise the game with a series of controversial tweets that is bound to leave the Indian fans upset. One official of the Army posted a series of controversial tweets to needlessly drag politics into the game.
One of his tweets read:
"Valiant soldiers of Pakistan congrat Team Pak & Nation.United we shall defend Pak against all threats our enemies hatch."
Well, congratulating the team on the historic win was totally fine but then calling the opposition team an enemy was totally uncalled for.
Not only that, he also targetted Indian fans' sentiment by posting a video of Srinagar people celebrating Pakistan's win. Kashmir has been an area of a tussle between these two countries since independence and posting a video of Kashmiris celebrating India's defeat was undoubtedly done to hurt the Indians' sentiments.
In another tweet, the official told those concerned to 'lay off' Balochistan. It should be remembered that India's honourable Prime Minister Mr Narendra Modi, in his Independence Day speech last year, had come out in support of 'freedom' for Balochistan.
"And this is our Balochistan. To whom it may concern. Lay off," tweeted the official.
With political situation not sound between the two countries, both the teams have not played a full bilateral Test series since 2007 when Pakistan visited India for three Tests and five One-Day Internationals. They played a short series of three ODIs and two T20s in India in December 2012 but otherwise, both have faced each other only in the ICC organised events or the Asia Cup.