Siddarth Kaul, the 31-year-old Indian pacer who played 3 ODIs and 3 T20Is might be out of contention at the moment for making it into the India squad, but the upcoming Sri Lanka tour may open up the door for him. The limited-overs series will see three ODIs and three T20Is starting from July 13th. At the same time, India will be involved in the five-match Test series against England.
This means a relatively inexperienced India squad, comprising of fringe players who are not travelling to England, will be making their way to Sri Lanka.
Siddharth Kaul Want To Get Into The Squad For Sri Lanka Limited Overs
Siddharth Kaul wants his name to be included in the team. He picked 4 wickets from 6 international games, the last of which came in 2019.
"Definitely, I want to get into the Sri Lanka squad. Because I am preparing myself, and I am performing in domestic cricket. India A I haven't played since 2019; they did not select me after that. But I have performed in the domestic circuit. Even in four-day cricket, I was the highest wicket-taker for Punjab," Siddharth Kaul told Sportskeeda.

"I wasn't in the Indian team because of anyone's backing. I have been there because of my performances, and I am proud of that. I will keep on banging the door with my performances till it doesn't break," he further added.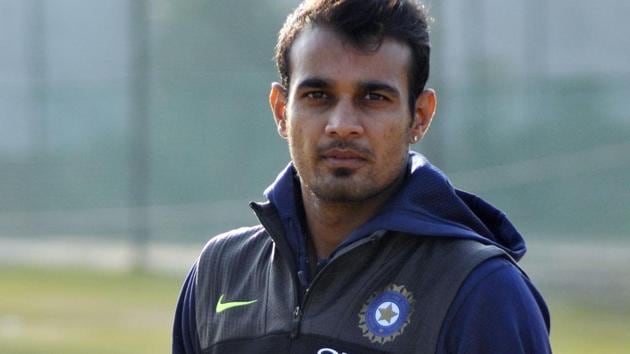 "If it doesn't break, it means I was destined to play only this much. But till the time I can, I will give it my all. Getting a chance or not depends on the Almighty. Some people get many chances, while some don't get as many despite performing consistently. I am waiting for the opportunity, and (it it comes) I will grab it with both hands and give my 110%," Kaul added.
He further went on to a piece of advice given to him by veteran off-spinner Harbhajan Singh.
"My parents, coaches, and every big player who has been associated with me have told me, 'When you give your 110% on the ground, you are something else. Keep on doing that'. Harbhajan Singh told me this during 2011-12. He was making a comeback into the Indian team, so he had to come to play domestic cricket and captained Punjab. That's the advice I have been following since then," he said.

"My father is my coach and my brother, who has kept wickets in so many matches, has told me similar things. Ashish Nehra is my mentor. and I learn a lot of skills from him. When these players see you and play with you, their assessment can never be wrong," he signed off.
Siddharth Kaul's first major international tournament was the 2008 Under-19 World Cup in Malaysia and he played a vital part in India's victory with his accurate line and length, which brought him ten wickets at an average of 15.40.
Siddharth Kaul Has Been A Regular Member Of Sunrisers Hyderabad Since 2016-17
A spate of injuries, however, meant his career went downhill. Between December 2007 and February 2012, he played all of six domestic matches across formats. In the year 2012, he showed glimpses of improved form and fitness, picking up 38 wickets in 13 matches. He found his rhythm the following season, drawing inspiration from Yuvraj Singh. His hit-the-deck bustle proved the ideal foil for Sandeep Sharma's swing as Punjab's attack prospered.
The rejuvenated Siddharth Kaul was signed up by Delhi Daredevils in 2013 but had an ordinary stint with them. He then joined his Punjab team-mate, Yuvraj Singh, at Sunrisers Hyderabad for the 2016 IPL.
Siddharth Kaul has represented the Kolkata Knight Riders, and Delhi Daredevils (now Delhi Capitals) in the past but has been a regular member in the Sunrisers squad since 2017. He made his ODI & T20I debuts for India in 2018. He picked 54 scalps in 49 IPL games averaging 28.5.