Arsene Wenger Arsenal crashed out of the Champions League recently but were able to move into the semi-final of the FA cup where they will play Manchester City later next month.
They have a little chance of catching Chelsea in the title race as they are currently out of the top 4, five points of Liverpool in the fourth place, with 2 games in hand.
The manager has not been able to integrate most of his summer transfers into his first team this season but some of the recent transfers for Arsenal have been more than just productive.
Though Wenger has been reluctant to spend in the transfer Windows, he has spent well when he decided to do so.
Of the many stars that the manager has got to the Emirates recently, former Real Madrid star Mesut Ozil and former Barcelona winger Alexis Sanchez are currently the core of the club.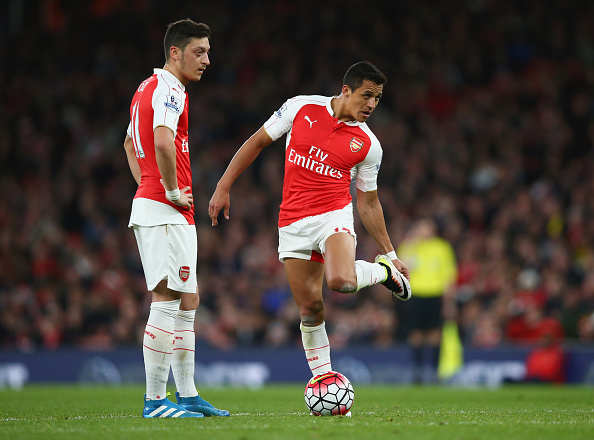 The former La Liga duo are among the most productive players in the Premier League in the last couple of seasons and have also been in great form this season.
They have not been at their best recently what are the most important parts of the squad and Arsenal have been looking to tie them down to long term contracts.
Neither player has put pen to paper yet which is worrying if you are an Arsenal Fan but an appearance in a recent interview with Copa90, will give the Arsenal fans something to care about.
Both Ozil and Sanchez revealed their reasons for quitting two of the best clubs in Europe and though they did not talk about their contract situation, they had some nice things to say about the club.
Speaking in the interview, the Chilean winger revealed that the style of football at the Emirates bought him there.
"Arsenal's football attracted me because they like to have the ball when they play," Sanchez said.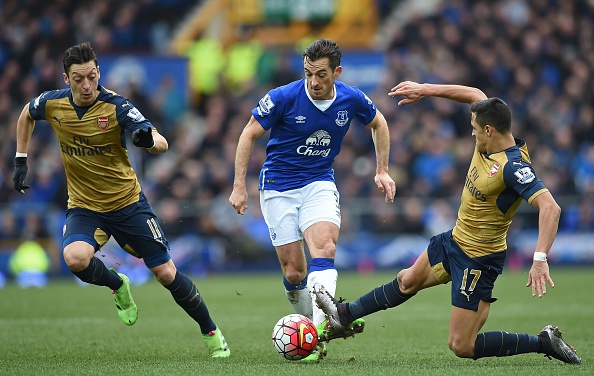 "What brought me here to Arsenal was that it's a big club.
"It's time that we made history at this club," Sanchez said.
The German midfielder reportedly has one player to thank for his move to the Emirates.
"I know they played very good football, attractive football.
"I knew this club played very good football, and not just for one year, for many years."
"I really enjoyed to watch [Dennis] Bergkamp because he was the creator.
"For Arsenal players he is an inspiration," Ozil added.
Both players cost Arsenal a combined £72.5 million it might cost them, even more, to extend their contract for a longer time.
You think Alexis Sanchez and Mesut Ozil will sign new contracts with Arsenal?