Antonio Conte debut in England is off to a great start as his Chelsea side look set to lift the Premier League title come the end of the season.
They have opened up a 10 point lead with just 10 games to go and the manager will be relatively happy with the performances of most of his summer signings this season.
With Chelsea set to play in the Champions League next season, the manager has been looking at some of the biggest names in Europe to add to his squad, to help the Blues compete with the best next season.
However, Conte also has another problem at his hand of keeping his star players at the club next season.
Star striker Diego Costa and playmaker Eden Hazard are integral parts of the squad at the Stamford Bridge but they have been recently linked with an exit in the summer. One other such important player who is now heading towards an exit is Belgian shot-stopper, Thibaut Courtois.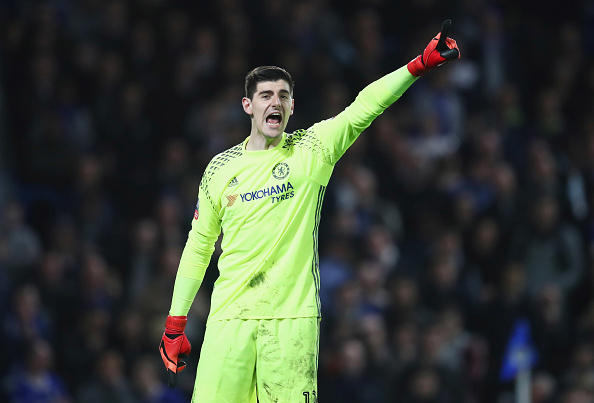 The 24-year-old is among the best in his position in Europe and has been in sizzling form this season in the Premier League.
He has 17 clean sheets for club and country since the start of the season and is a top transfer target for French manager Zinedine Zidane at the Bernabeu.
Courtois rose to the spotlight in his time with Atletico Madrid where he helped the Spanish side to La Liga title and also to the Europa league.
He made more than 150 appearances at the Vicente Calderon and reports have recently suggested that he is interested in moving back to the Spanish capital but this time at the Bernabeu
Zidane is desperate to add a top quality goalkeeper to his squad as he is unhappy with the returns of first choice at the moment, Keylor Navas, who has been error prone.
The Spanish side are ready to spend big and have also been looking at Manchester United's David de Gea for a move in the summer with the Chelsea man also on the wish list.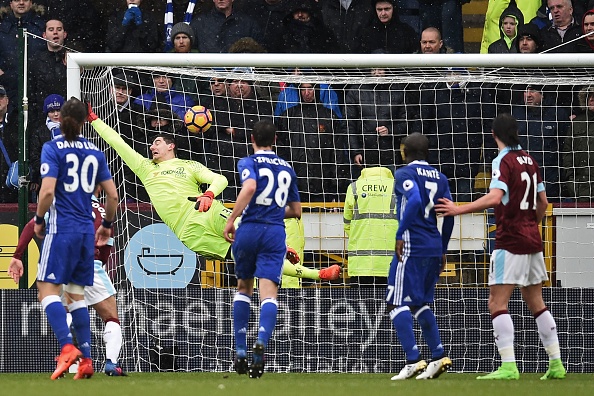 However, Chelsea are not ready to let the Belgian leave the Stamford Bridge yet and are now ready to offer him a bumper contract to keep him at the club for a longer time.
According to reports from the Sun, Chelsea are now ready to offer Courtois £200,000 a week on his new deal to fend off interest from the Spanish side.
This new deal will make the 24-year-old one of the highest paid goalkeepers in Europe and should be enough to keep him at the club.
He also spoke about his interest in staying at the Bridge for a longer time after the FA cup victory over Manchester United recently and it is understood that Chelsea are confident of keeping him in the Premier League for years to come.
Do you think Real Madrid can lure Courtois to Spain this summer?