The Premier League is host to some of the best talents in Europe and this season has seen attacking talent of the highest order in almost every game.
There are some top class strikers who have been in great form this campaign but none more than ever Everton Romelu Lukaku.
The Belgian International who spent three productive years at the Stamford Bridge moved to Everton in 2014 and has ever since been one of the most productive strikers in England.
In 132 League appearances for the Merseyside outfit, he has scored 64 league goals for the side and has been one of their best players in this time.
This season he already has 21 goals to his name, becoming the first player to do so for Everton Football Club, and stands as the top scorer in the league.
His performances have not gone unnoticed and he has been linked with an exit even at the start of the season but Everton managed to keep him at the club for another campaign.
But his consistency has now seen the biggest clubs in the country scout for him with the likes of Chelsea and Manchester United linked with a move for him at the end of the season.
Reports suggested that Lukaku rejected a  £130,000 a week contract recently and the player himself has revealed that he is looking for a champions League outfit to play his football next season.
It is widely believed that Lukaku will be allowed to leave the club at the end of the season and reports from Mirror today have only made it more clear.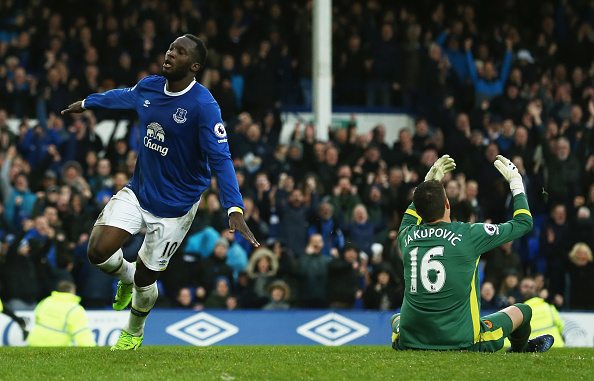 The English medium outfit have today claimed that the English club have a secret arrangement with the 23-year-old to let him leave the club if Everton fails to qualify for the Champions League next campaign.
With six points to cover in just 10 games, Everton have little chance of qualifying for the elite competition is understood that majority shareholder Farhad Moshiri and Chairman Bill Kenwright will not stand in the way of the Belgian if he decides to join a bigger club.
This will come as a great news for Manchester United who have today placed Lukaku at the top of their wish list as a long-term replacement for Swedish stars Zlatan Ibrahimovic who could be heading towards the door at the end of the campaign.
Do you think Everton in any way be able to keep Lukaku at the club for another season?