Anthony Martial cost Manchester United £36million and now it has been confirmed, after the full details of his move from Monaco were revealed in a leaked document.
Martial completed a £36million move from Monaco, and at the time reports claim the transfer fee has a possibility to rise up to £60.8 million.
Now French news outlet La Figaro have claimed that Manchester United then agreed to pay the French side £36million throughout the course of this season, along with several add-ons written into the contract.
The revealed document shows, United paid a total of €50m (£36million) for the 20-year-old forward, with €20m was paid to the Ligue 1 club within three days of the agreement being reached, while United have to fork up the remainder before July 1, 2016.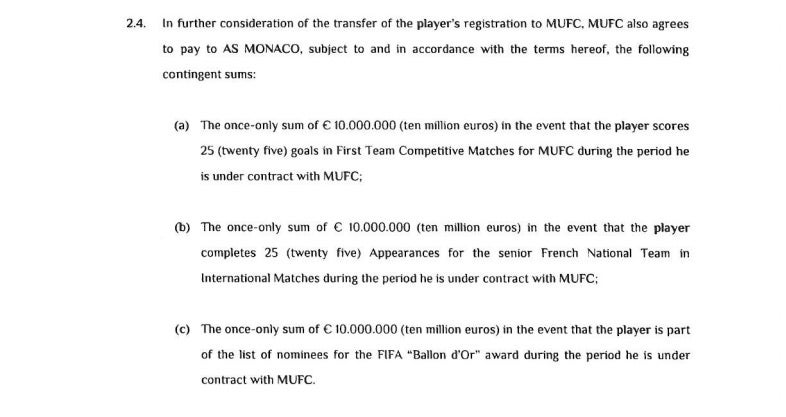 The contract also reveals that Monaco were owed a further €10m when the French star played 25 matches in which he appeared for at least 45 minutes for his new club.
The Red Devils will have to pay another €10m once Martial reaches 25 goals and the same again if he is included in the list of nominees for the Ballon d'Or during his stint at Old Trafford.
Manchester United will also have to pay Monaco a certain fee if they decide to sell Martial to another club for over €60m, depending on which of the earlier clauses are met.
The first two bonus payments for Martial are almost a foregone conclusion, except a shocking injury. He has already been slotted into the starting lineup by Louis van Gaal and has netted eight times in 26 matches for United's depleted attack. He has also played three matches for the French national team, and will certainly have a large role to play at Euro this year. Martial has looked really good in his short time in the top flight of English football, and at just 20-years-old he still has years of improvement left.