Barcelona superstar and football legend, Lionel Messi has been going under the needle to cover himself in ink for quite a while.
Messi actually took inspiration from his Barca teammate Dani Alves who is famous full body tats. There is a popular story goes around suggesting Messi was initially afraid of the pain so insisted his girlfriend, Antonella, to get a tattoo first and later when he got his first tat there was no stopping.
The Argentine maestro has now collected some pretty impressive ink on his back, arm and leg. Every single tattoo holds a personal significance for him.
Let's take a look at Lionel Messi's tattoos and their meanings.
Mother's portrait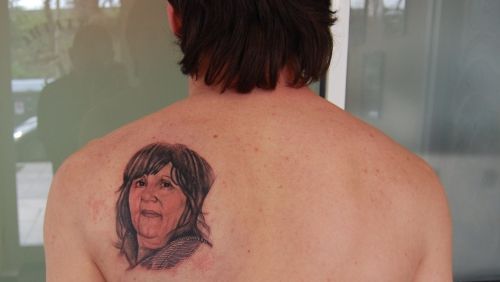 The world famous footballer is sure a mama's boy. His very first tat was a portrait of his mother on his back. The tattoo is a tribute to the most important person in his life.
Hand's print
When Messi became a father for the very first time on 2nd November 2012, he got the hand prints of his newborn child tattooed on the calf of left leg.
Son's name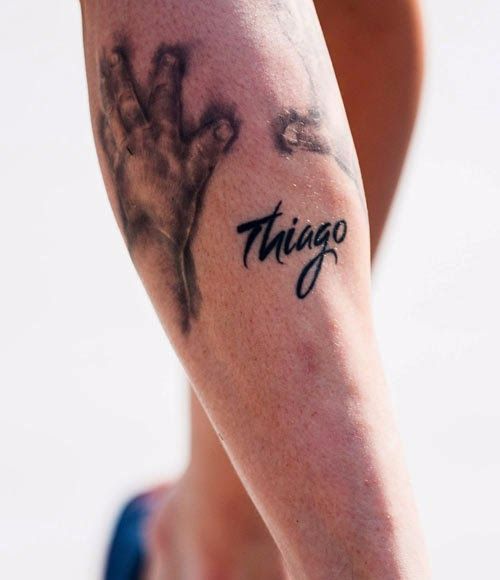 Messi decided to go under the needle yet again to show his paternal love and affection for his son when he got his name "Thiago" inked on his leg.
 Leg tats
Lionel Messi dipped in ink once again to get his left leg covered with tats. Many covers up tattoos were actually done to beautify the already existing "Thiago" tat. Apart from this Messi decided to dedicate the remaining portion of his leg to his love for football. He added the no. 10 which is the no. of his jersey, he also added a sword and a football. The artwork of his left leg shows his passion and love for the game.
Jesus
A tattoo of Jesus's face with a crown of thrones sits upon this football legends right arm. This tat proves Messi's religious beliefs and pays homage to it too.
Lotus
We all know Messi hails from a small Argentine city called Rosario. He is a perfect example of from rags to riches story and the Lotus tat on his arm also explains this. It's a part of Messi's full sleeve tattoo and it symbolizes that talent can grow anywhere.
Rose window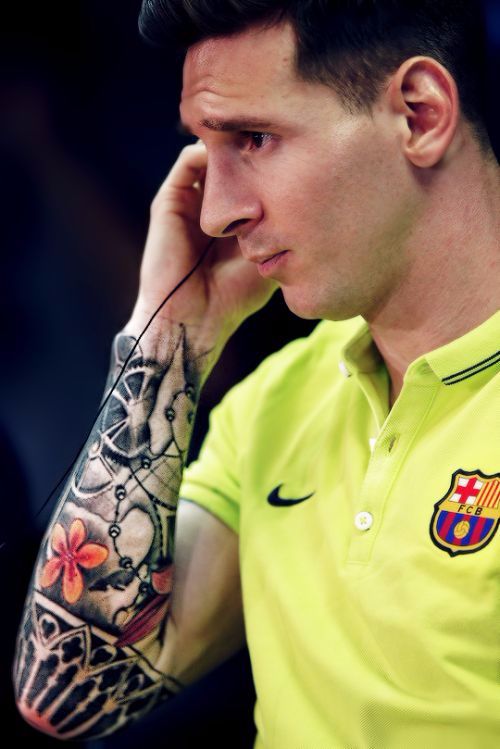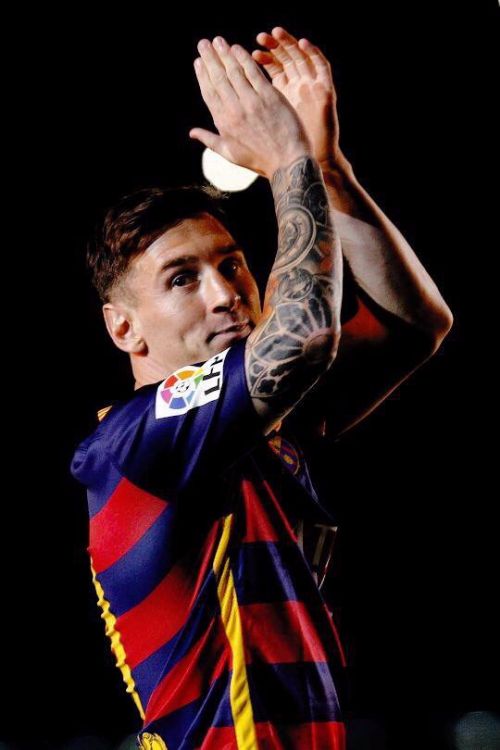 A rose window inspired from the Sagradra Familia church in Barcelona is a prominent feature of this football star's sleeve tattoo.