17 year old Patrick Roberts attracted the host of English names throughout 2014. Manchester United who were keen to take the teenager to their famed academy and had approached Fulham for the left footed star. But the Cottagers had put a £15m transfer fee on the player. Liverpool are also keeping tabs while there is genuine interest from Arsenal and Chelsea.
SoccerAcme blogger and Fulham fan Will Godley provides a scout report.
The Fulham starlet has been labelled as a 'Mini Messi' and been scouted by some of Europe's premiere clubs. He played a starring role in the England U17's European Championship victory last summer and has gone on to represent his nation at U19 level since. A number of eye-catching performances for the West London side's youth team saw him rise to prominence as a real star of the future, signing his first professional contract last year. In a nutshell this boy looks like a real find!
Those who have watched him will have been able to see the similarities between the great Lionel Messi and young Roberts, who has openly admitted to styling his game on his childhood hero. They share a fantastic low centre of gravity and their weaving runs from the by line are also very similar in style. However it would appear that any half decent little player that bares a resemblance in style to the Argentinian genius, is said to be his successor. Perhaps trying to emulate arguably the greatest player of all time may provide unneeded pressure for Roberts, but I am sure the comparisons are still flattering none the less.
His main attribute would have to be his weaving runs which I mentioned earlier. He has fantastic special awareness and feet, opting to take on defenders whenever possible. He bamboozles opponents with his pace, close ball control and skill. He also possesses a surprising lethal shot for a man so small, as those watching last summer's U17 Euros would have seen. However he isn't all about personal glory as Roberts is also sound technically and can pick a pass or cross a ball well when required.
Sensational form for Fulham's youth teams saw him rise up the club's ranks at a rapid pace. After impressive youth cup form, he signed his first professional contract with the Cottagers last year. He then went on to make his Premier League debut v Newcastle United before the club's relegation to the Championship. From there he has added a few more apps, grabbing an assist in an eye-catching cameo v Ipswich Town, in his most noticeable contribution at senior level to date.
So far he has amassed 16 caps for Fulham but they are coming as a rarity. A player as promising as Roberts will undoubtedly be chomping at the bit to get more game time and with some very big clubs lurking, he could be off in the near future if his situation doesn't change. His style of play would probably best be suited to Spain, but a possible move to the home of Tiki Taka should wait until he has matures somewhat. For now at least, he has time on his side at the tender age of 18. Fulham's academy is a more than adequate place for him to develop, having gained recognition in the past couple of years as one of the country's best academies.
On the international front he has also been impressing. Doing nothing to halt the growing interest of many clubs in acquiring his services. Possibly his greatest career achievement to date (feel free to correct me Patrick), was winning and performing admirably in last year's U17 Euros. He along with many other highly tipped youngsters such as Izzy Jay Brown, Lewis Cook and Dom Solanke – proved that English youths can play as they won a major crown. Roberts was sensational in the opening game, scoring 2 wonder goals v lowly hosts Malta. He then put in another showing of high quality v Turkey, as England won 4-1.
Although it would be the semi-finals, against a highly rated Portuguese side, when he would play his most crucial role. With the score at 1-0 to the young lions in the second half, he collected the ball down by the touchline and in true Messi style attacked the defence. He worked and weaved his way past all oncoming defenders, before finishing off what was most probably the competitions most magical moment. If top scouts hadn't heard the name Patrick Roberts before, they certainly had him on their radar after.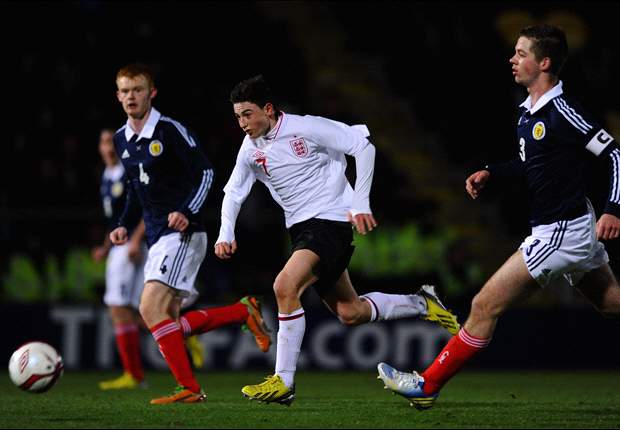 He along with a host of others from that U17 winning squad, were moved up to the U19 level shortly after the tournament and have started impressively. Roberts is at the heart of perhaps an English golden generation coming through, who are blitzing anything put in their way. Although my fear is that too much expectation will be put on his young shoulders, as has been the case with many other 'wonder kids' from the home of football. I hope he is allowed to flourish as he could be a future superstar but I wouldn't count on it. This is just one of many things Roberts will have to handle as his profile inevitably rises.
This young man seemingly has the world at his feet, embracing everything thrown his way so far in his career. Felix Magath described him as "an extraordinary talent" and you can really see he has the genuine potential to be one of the world's best players. He can fade in and out of games a bit sometimes and needs to play a larger role in build up. He also need to bulk up a bit as currently he is too slight for the highly physical Championship. However that will come with age and apart from those slight blemishes, he is blessed to have all the key attributes – pace, skill, close control, crossing and passing ability as well as a thunderous shot. Roberts though has to make the right career choices to avoid being yet another English talent to go to waste. If he takes the right paths, he can be as good as wants to be.