Zinedine Zidane has suggested there's a campaign against his Real Madrid side as they prepare to welcome Real Betis in La Liga on Sunday.
"Madrid is unique and each time something happens here it's because it's Madrid, we already know that it's something that won't change and we have to live with it. We know that if we win it's because we do things well, we don't depend on anything or anyone," said Zidane in reference to his players having to fight against the elements.
"Madrid is Madrid and we are annoyed. Recently, the team could do things better, but we're focused on our play. We can improve and that is what we are going to do."
Here are some of the French coach's other phrases.
Rotation: 
Maybe tomorrow those that have played fewer minutes will play. But I want all the squad ready and after that, I'll pick the team I feel convenient.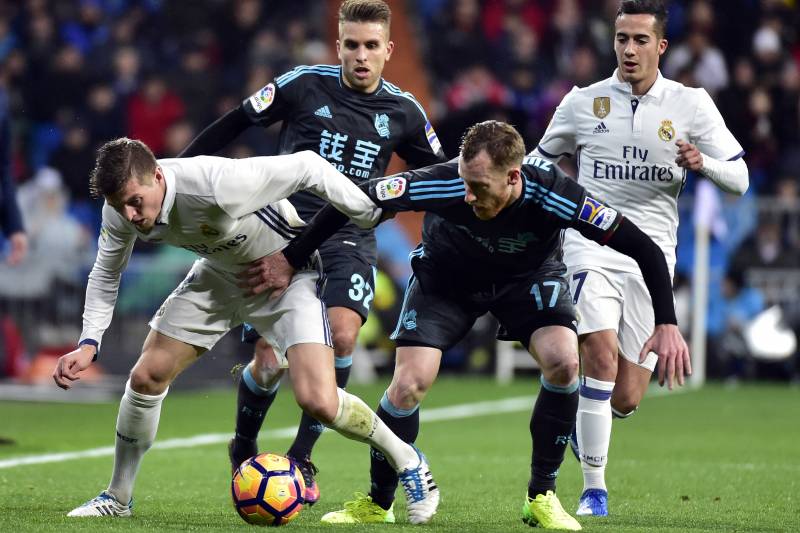 La Liga:
"We have not won La Liga for a long time, five or six years, so it is a tremendous motivation for us. We cannot, every three days, play the same way, with the same intensity and determination. But that is normal. We are motivated by two things — the Champions League and La Liga, which is very important. We want to win it this year. There are games when people might think we have not given importance to the league, but that is not the truth."
Leaders 
Ramos and Ronaldo are natural leaders and really important for the team. We know about Sergio's personality and how much it helps.
Better without BBC:
We play a lot of games with the BBC. It's true that we were great against Eibar. It's true that with 4-4-2 we have more balance. But I am not thinking about these things. We can play in many ways and we can do it well. The important thing is the attitude.
Coentrao:
 "Still not quite right. It's not serious, but it's a small problem which is stopping him training."