Loris Karius was ridiculed after Liverpool's  4-3 loss to Bournemouth for failing to keep out Ryan Fraser's effort and for spilling Steve Cook's long-range strike which ultimately led to the winner.
He had established himself as Jurgen Klopp's number one in recent weeks, but further errors against West Ham condemned the 23-year-old to even more criticism and he was dropped in favour of Simon Mignolet in the 3-0 win at Middlesbrough last night.
Recall that David de Gea initially struggled to cope with the physicality of the Premier League after joining Manchester United from Atletico Madrid in 2011. However, the Spanish star has gone on to become one of, if not, the best 'keeper in the world alongside Manuel Neuer.
While their mistakes are different in nature, similarities can certainly be drawn between the pair's respective nervy starts to life in England.
So, with his manager hinting that Mignolet is now his first-choice, how does Karius' start at Anfield compare to de Gea's first league campaign in English football?
Let's take a look, by assessing a range of stats, from number of clean sheets to the amount of errors leading directly to goals.
2016-17 KARIUS VS 2011-12 DE GEA
In 29 appearances, Man United's number one kept 13 clean sheets and conceded 29 goals as the Red Devils were pipped to the title on goal difference by neighbours Manchester City thanks to Sergio Aguero's dramatic late heroics.
So far, Karius has recorded three clean sheets from ten games in the 2016-17 Premier League whilst letting in 12 goals. It means that De Gea kept a clean sheet once every 2.23 games, more often than Karius' 3.03, and the Spaniard also marginally averaged less goals conceded per game (1 to 1.2).
With 102 saves made, including a penalty, De Gea averaged 3.52 saves per match, while Karius has produced 20 saves in the league (2 per match). The German has also already made as many errors (2) as De Gea did in his first season which directly led to the opposition scoring.
Aerially, Liverpool's summer signing is averaging one high claim every two games (0.5), but with 27 high claims, De Gea's rate was higher at around 0.93.
Karius has caught the ball four times, punched it the same number of times, whereas De Gea was statistically more commanding, catching and punching the ball 22 and 21 times respectively for Sir Alex's men (rates of 0.76 and 0.72 to Karius' 0.4 on both counts).
With the ball at his feet, a young De Gea made six sweeper clearances during the 2011-12 campaign, but Karius has already made four (from 19 less games) and so wins in that regard.
CAN KARIUS FOLLOW IN DE GEA'S FOOTSTEPS?
So, while stats aren't everything although Karius' figures are based on a smaller sample size, the numbers rather definitively suggest that Man Utd's 26-year-old made a better start to life as a goalkeeper in England five years ago than he has done in recent months.
Pundits like Gary Neville and Jamie Carragher have claimed that Karius isn't good enough for Liverpool to win the title, and given his big mistakes, it was the right decision to take him out of the firing line.
However, despite his poor form of late, Klopp's compatriot is a very talented 'keeper and he impressed hugely during his four-year spell with Mainz, especially in the Bundesliga.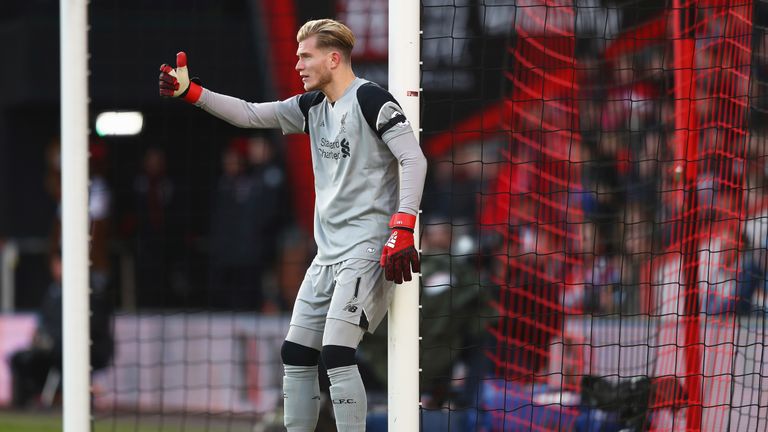 The ability is there, so if Karius can overcome his nerves and start to transmit more calmness and stability to the defenders in front of him if and when he's recalled, he has every chance of developing into a top-class shot-stopper.