TOP FIVE SUMMER SIGNINGS OF ENGLISH PREMIER LEAGUE 2014/15:
With eleven games played so far in the 2014/15 Premier League season, we take look at the top five summer signings who have made a significant impact on the way their team plays.
5. Graziano Pellé (Feyenoord to Southampton):
Southampton's unbelievable start to this season has surprised everyone so far. Graziano Pellé is their top goal scorer with nine goals to his name in twelve appearances in all competitions and for 8.8 million that seems like a bargain at the moment. Pellé has already replaced Mario Balotelli in the Italian national side and his future in the Premier League looks good at the moment if he can keep up his impressive goal-scoring form.
Graziano Pellé
4. Cesc Fabregas (Barcelona to Chelsea):
Cesc Fabregas returned to the Premier League after a three year spell back at Barcelona. Perhaps the most surprising signing of the summer after Arsenal rejected the buy-back clause they had over Fabregas. With the club's legend Frank Lampard leaving the team there was a vacant position, one which he couldn't have settled into better.
With 11 assists already this season and two goals to his name, he has already shown his talent for gliding forward and scoring goals. We can expect plenty more of that in the coming months. With such a talented central midfielder in the form of Fabregas and surrounded by such a strong team, Chelsea are not showing any signs of weakness at the moment.

Cesc Fabregas
3. Angel Di Maria (Real Madrid to Manchester United):
Manchester United have signed Angel Di Maria from Real Madrid this summer in a record Britsh transfer fee. Di Maria has definitely been the standout player for Manchester United so far this season.
Di Maria not only has the speed to run past the defenders, he also has the ability to score goals, which we've already witnessed this season.With five assists and five goals the winger is in perfect form to take United up the table.
Angel Di Maria
2. Alexis Sanchez (Barcelona to Arsenal):
Alexis Sanchez has been a revelation since arriving from Barcelona to Arsenal. With his ability to find space and his outstanding pace, the Chilean provides something different in Arsenal's attack. Sanchez has scored 11 goals for Arsenal this season and they have all been different types.
Arsenal bought Sanchez for 32 million from Barcelona.

Alexis Sanchez
1. Diego Costa (Atlético Madrid to Chelsea):
Diego Costa has been a revelation since his summer arrival from Atlético Madrid. If he performs like he did for the spanish side, Chelsea's goal threat gets completely transformed. Chelsea bought Diego Costa from Atlético Madrid for £32 million.
Costa scored ten goals in the premier league in nine appearances so far this season, and he looks set to be the man who makes the biggest difference to his side during the season. A prolific goalscorer Costa is already looking like a clear favourite to finish the season as the top goal scorer.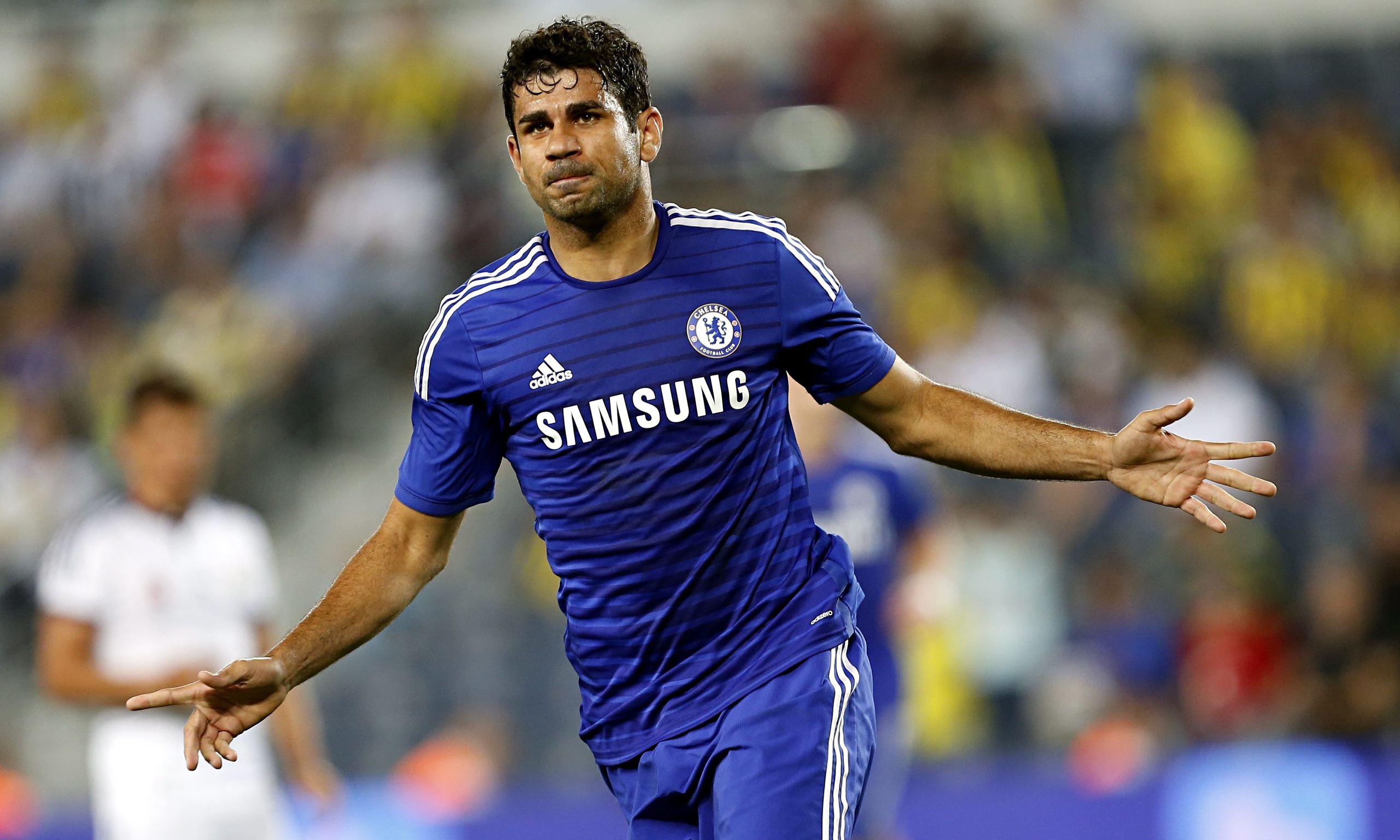 Diego Costa