Brock Lesnar dropped the WWE Championship to Drew McIntyre at WrestleMania to go into his usual hiatus from the WWE. It was rumored at one point that the former champion would come back at one point to reclaim the title from the Scottish Psychopath.
Chances were there to see the rematch at SummerSlam 2020. But if the recent reports are any indication then there aren't any current plans for his return.
Speculations ran rampant at one point thinking that WWE would set up a big match at SummerSlam for Brock Lesnar. This is an event that he main-evented the most since return and there's no way he's going to miss.
Ronda Rousey: Will The Former Champion Return By Summerslam 2020?
A match against either Bobby Lashley or Drew McIntyre was highly anticipated. But it seems that the ongoing coronavirus pandemic has changed the situation. The Beast Incarnate won't be coming back on TV for the biggest party of the summer.
Ringside News has reported that Brock Lesnar never had a match booked for SummerSlam 2020 in the first place. The plan for him was always to sit him out of the event. They asked a source in the company about plans on the biggest box office attraction in the WWE and got told that the canceled plan story "is bullsh*t." SummerSlam plans weren't "ripped up" as they didn't even have a planned card until last week.
Bayley & Sasha Banks Challenge Trish Stratus & Lita At WWE Summerslam 2020
The source noted the same suggesting another show is set a week after SummerSlam and it's not Evolution II,
"WWE was too preoccupied with The Horror Show at Extreme Rules to book SummerSlam. Now that Extreme Rules is booked they are focusing on SummerSlam and whatever the company is doing on August 30th. We have also received no clarification about what the August 30th event will be other than it is not Evolution II."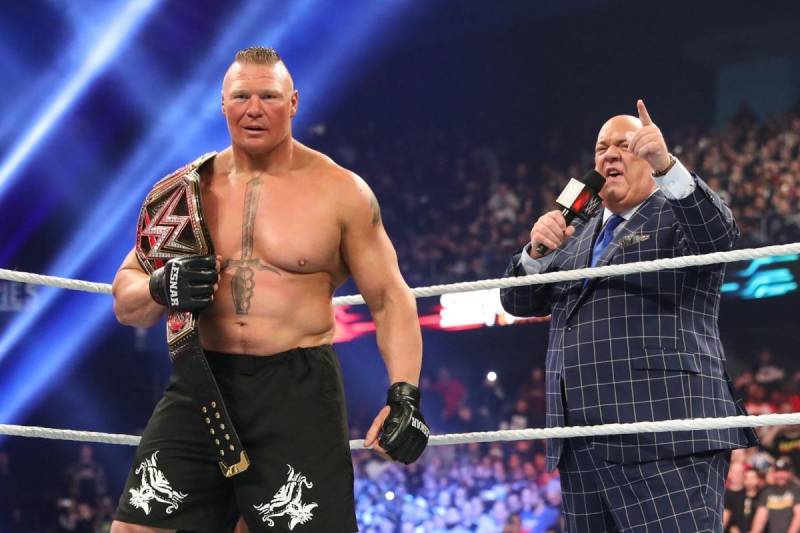 WWE's plans of having Edge vs Randy Orton in the blow-off match had to be scrapped following Edge's torn triceps that required a surgery to get fixed. Since the audience won't be present at SummerSlam, they don't think it would be a good idea to have Brock Lesnar on the card, either.
In this case, it will be the first time since his return in 2012, that Brock Lesnar won't be seen in action at the biggest party of the summer. More marquee names like Roman Reigns, Becky Lynch, or Charlotte Flair will also be out of the scene due to personal issues that would make the task difficult for WWE to set up a stacked card for SummerSlam.