A very refreshing Australian Open 2014 amidst temperatures higher than 42 degree Celsius and results which were tipsy-topsy all throughout the second week of the tournament giving that unpredictable quotient of a Grand-slam a huge boast, it's now time to look back and analyze some things that we learnt from the year's first Grand Slam at Melbourne Park.
1. Women's circuit, as unpredictable as always
It was pretty clear that the bookies had Serena Willams as the clear favorite for the title at the beginning of the tournament and rightly so. But though Serena, as dominating and fantastic that she has been over the last decade, the Women's section has as always been unpredictable. Li Na up against a first-time finalist Dominika Cibulkova was something I doubt anyone would have expected. And this is the beauty of Women's tennis, it's Unpredictability.
2. It might be the end of the road for Roger Federer
Roger Federer arguably played his best tennis over the last year or more at Melbourne Park and it seemed like the Swiss Maestro might be returning to his former self but his best wasn't good enough against Rafael Nadal in the semi-finals. One has to go back a long time to remember the last time Roger Federer won a grand slam and as it stands, barring a remarkable change, it might not happen again in near future.
3. Top seeds fail to succeed, fresh change at the top
It was 4th seeded Li Na in the women's section and 8th seeded Stanislas Wawrinka in the Men's section who conquered Australian Open 2014. Top 2 seeds, Rafael Nadal and Novak Djokovic were the odds on favorite for the title among men's and Serena and Azarenka the top 2 seeds there were the favorites among women's section. This should be a fresh change for all the players outside of the top 4 especially among the men. Wawrinka became the first person to win a Grand Slam outside of the top 4 of Rafael Nadal, Djokovic, Murray and Federer since Juan Martin Del Potro last succeeding in achieving this feat.
4. Stanislas Wawrinka is finally out of Roger Federer's shadow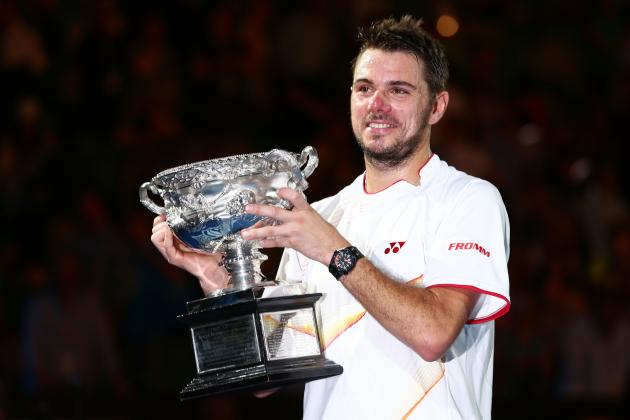 After years and years of living under the overwhelming shadow of the great Roger Federer, Stanislas Wawrinka's time has finally come. He is officially the Swiss Number 1 after his Australian Open heroics and might just have taken a huge step forward beating the world number-1 Rafael Nadal as well as former World Number-1 Novak Djokovic enroute to his maiden Grand Slam win.