Catalan giants Barcelona are currently in the second place in the La Liga points table, two points behind Real Madrid having played a game more than their rivals.
Though they are in a decent position in the Champions League, they will have to fight out of their skin to win the domestic title and the manager will know that he will need his team to be at their best from now to the end of the season.
Luis Enrique, the manager at the club at the moment, has already revealed that he will quit the club at the end of the season and this will send the Spanish outfit in search of managers at the end of the season.
But they are also busy trying to lure transfer targets to their clubs for a move in the summer and this has seen Barcelona linked with some superstars in recent times.
Out of the many players linked with a move to the Camp Nou recently, Italian midfielder Marco Verratti is one that can transform the whole squad.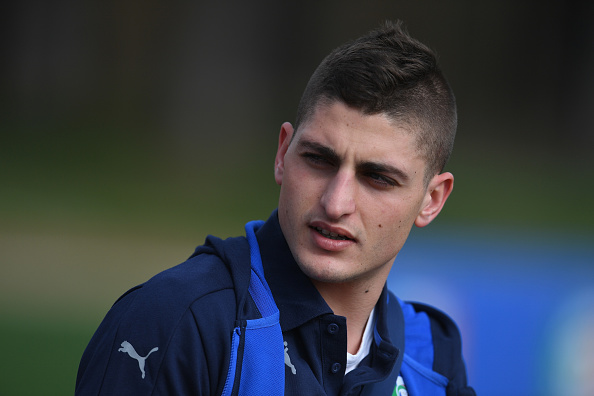 Also linked with a move to Manchester United and Chelsea, two teams who are desperate for his signature, the 23-year old is one of the best in the business at the moment and is wanted by the best clubs in the world.
However, it is now understood that he is happy with his situation in France and is not ready for a move anytime soon.
Speaking to the media recently, the midfielder revealed that he is enjoying life in Paris and that he is not looking for any new challenges at the moment.
"I'm happy in Paris, it's a great project and I'll still be there next season," he told RaiSport following the game, ending all speculations of a move in the summer.
He also went on to reveal that there is only one club that can lure him from PSG.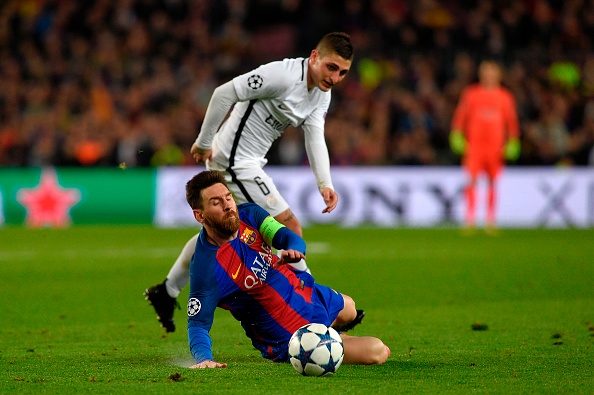 The biggest club in Italy at the moment, Juventus is the only club that attracts him, he revealed.
'Italy has a great league. Two teams like Inter and Milan, or Juventus, are capable of spending. We have seen that with Higuain,' Verratti told Sport.
'Juventus are one of the four best teams in the world. They have progressed a lot. If in the future I leave PSG, I would not have any problem in going to this club, but today I am good where I am,' he added.
This should end any interests from clubs around Europe.