The season hasn't even reached halfway and the wheels are falling off a wagon that didn't start for Liverpool. This season, the talk was all about atoning and winning the Premier League with a more, well rounded squad with cover for all positions, yes the sale of Luis Suarez was a kick in the gut but Liverpool knew this was going to happen sooner or later and they signed Mario Balotelli to fix that, which has not worked, yet.
The problem of the lack of goals has been brought to the glare even more due to the latest Daniel Sturridge injury; he injured his thigh, again and is now facing at least 6 weeks out, which means he will only return to the team during the New Year.
A team, whose 3 strikers, Borini, Balotelli and Lambert have failed to score one goal in the Premier League need to fix this issue and fast.
Brace yourself, winter is coming and also Santa Claus
The winter transfer window could be the fix that Liverpool need in terms of their attacking problems. Mario Balotelli was touted as a gamble that Rodgers was taking and that gamble has not paid off. Balotelli was bought for a decent figure of £16 million pound from AC Milan and he could be shipped off back to the Serie A, especially with the news that Inter Milan have signed Roberto Mancini, who still rates Balotelli highly and had already coached him in his previous stints at Inter Milan and Manchester City.
If Balotelli does leave Liverpool, what can the Reds do to fix their conundrum? Daniel Sturridge may be back in January but there is no guarantee he would be fit enough to start the games or would not get injured again. A strike pair of Borini and Lambert does not put fear into any side and Liverpool would probably have to look at options to bring in.
There are quite a few strikers available to sign as free agents in June 2015, which means their clubs would be willing to sell them in January to make some last minute cash. Andre Ayew and Andre Pierre Gicnac are two such players from Marseille who could be bought on the cheap from the French club, Gicnac has scored 10 times for the Marseille club and has hit the right notes for the club this season, while Ayew has always been admired by a host of European clubs and at only 24 years old, he would fit perfectly with Liverpool's buy young policy.
There have been rumours of a big money move for Chelsea's Andre Schurrle as well but would the Reds be willing to spend in the region of £20-£25 million for the German and more importantly would Chelsea sell the player to a direct rival? Schurrle is not an out and out goal scorer; he does have great movement off the ball which would help Liverpool's game. Schurrle would be a great buy if he is seen as a wide man not as a striker.
Instead of trying to sign someone in the transfer window, Liverpool should look within, or at least to France for the answer they need. Not talking about Gicnac or Ayew, another striker in France is already a Liverpool player and could be the answer to the striker problem.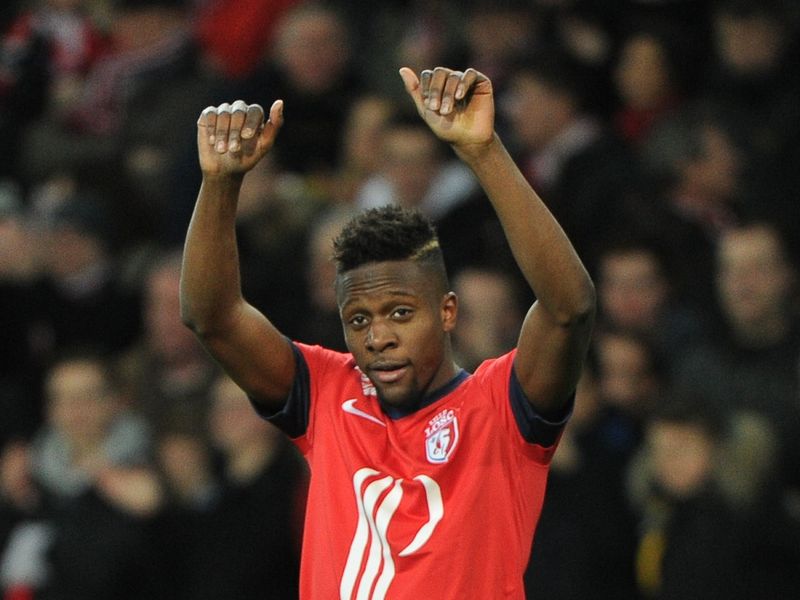 Divock Origi had stated that he would like to link up with Liverpool in the January transfer window, only in Lille allow the Belgian to come to Anfield, Origi is a Liverpool player on loan at Lille. Lille have also struggled this season, having not won in their last 5 games and are also in a really tough Europa League group with Everton and Wolfsburg.
Bringing the Belgian into the Liverpool team 6 months ahead of time would be good for both Liverpool and Origi, he would get more time to gel into the side and not have a month before the season starts to learn about the players and the league. Origi is strong, fast and has decent movement, that is the only part of the game he needs to work on. Origi would be the answer for Liverpool in the January transfer window, what they do now, that is the bigger problem and they have some huge games coming up like facing Ludogorets in the UEFA Champions league.
Picture courtesy: The Telegraph, Sky Sports & The Daily Mail