David Wiese Looking Forward Playing Against India In The T20I World Cup 2021
David Wiese, Namibia all-rounder is looking forward to playing against Virat Kohli's India on Monday at the Dubai International Cricket Stadium.
Despite struggling in the Super 12 of the ICC T20 World Cup 2021, Namibia has played competitive cricket throughout the campaign. David Wiese is confident they can ring a few surprises and end the tournament on a high.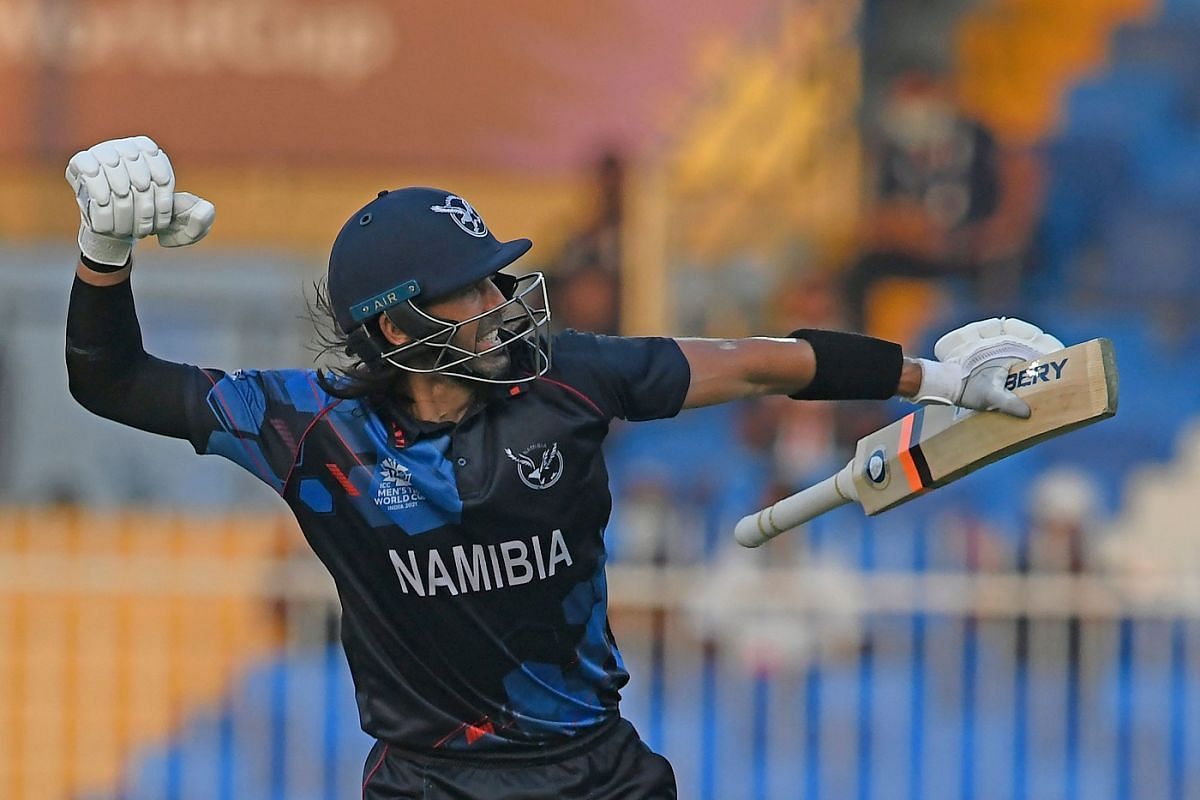 David Wiese: Playing Against India Is Fantastic And Namibia Are Underdogs And Can Spring A Surprise
36-year-old David Wiese helped Namibia to qualify for the Super 12's with a quickfire 66 against the Netherlands and followed it up with all-around performances. David Wiese is the only cricketer in the Nambia side to have played a T20 World Cup before.
Speaking about the upcoming clash against India in an exclusive chat, David Wiese said: "Playing against India is always fantastic. The support they have is amazing. Their players are the best in the world. And those are the kind of players you want to be playing against. A couple of guys can step up and impress the right people and it could work for them somewhere else. Life is all about opportunities. We are the underdogs but you never know."
For India, it is a must-win game in their quest to qualify for the semifinals. However, for that to happen, Afghanistan will have to defeat New Zealand on Sunday.
David Wiese: Namibia Established As The Best Associate Team By Beating Scotland
Namibia defeated the likes of Ireland and Netherlands in the Qualifier before beating Scotland in the Super 12s. And David Wiese stressed they have managed to establish themselves in world cricket. Notably, Scotland performed exceptionally in the Round 1 stage and they were undefeated. However, entering the Super 12 stage they had lost 4 consecutive games.
Namibia beat Scotland before defeats against Afghanistan, Pakistan, and New Zealand in the Super 12 stage. Namibia finished second in the qualifying group with wins over Ireland and Netherlands.
"We knew we would be up against it. But it's also exciting. Our first result in Round 1 itself against Sri Lanka was a bit of a baptism of fire. But we have established ourselves as the best Associate team by beating Scotland which is a great achievement for Namibian cricket," David Wiese concluded.
Namibia will hope to maintain its form and come back stronger in the next edition of the ICC T20 World Cup.
Gerhard Erasmus led from the front with a well-crafted unbeaten fifty to guide debutants Namibia to a historic eight-wicket win over Ireland in the first round Group B match and qualification spot in Super 12s of the ICC T20 World Cup. Gerhard Erasmus (53 not out off 49 balls) guided Namibia's chase of 126 in the company of David Wiese, who made an unbeaten 28.
David Wiese joined a sudden outflow of South African players into county cricket in the close season of 2016-17 when, at 31, he signed a three-year deal with Sussex, joining his compatriot Stiaan van Zyl. David Wiese had not played international cricket since March 2016 and shunned a call-up for a home T20 series against Sri Lanka in making his decision to go the Kolpak route.
He went to the World T20 in 2016, but after failing to nail down his spot, went down the Kolpak route. In 2021, David Wiese became eligible to play for Namibia based on ancestry as his father was born in the country. He was selected for their T20 World Cup squad, made his debut in the opening round of the tournament, and won two Player-of-the-Match awards in his first three matches, helping Namibia qualify for the Super 12s.